How to check Settlement Notes & Service Invoices
In this article, we will walk you through the process of accessing and reviewing settlements and service invoices in the Bemakers platform. Whether you need to track monthly settlements or download specific invoices, this guide will provide you with the necessary steps to streamline your financial operations.
Let's get started!
Go to the Finances
Click on the Settlement notes tab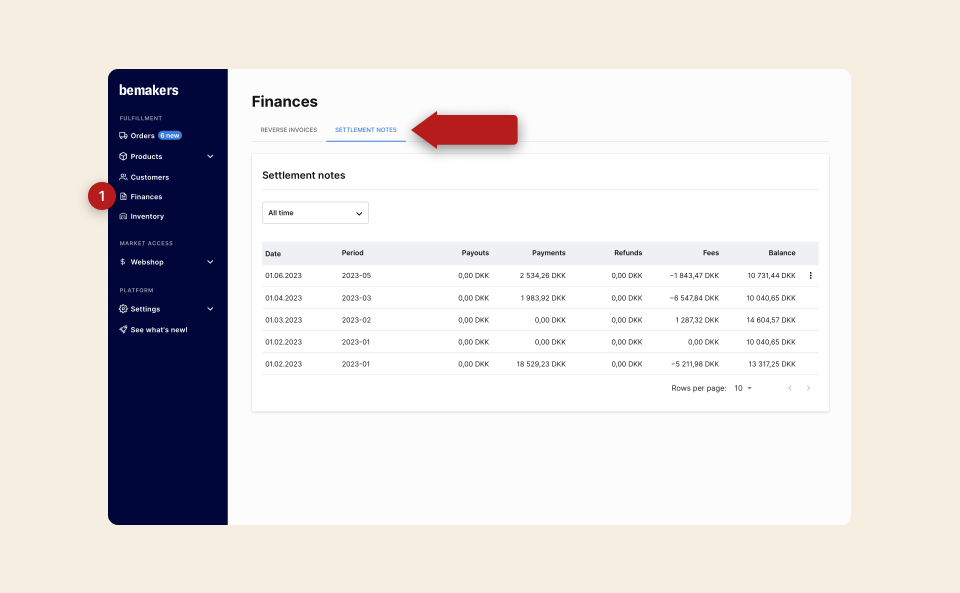 Once you're on the Settlement Notes page, a table will be displayed, showcasing all the settlement notes created and sent to you on a monthly basis.
Downloading Settlement or Service Invoices
In the Settlement notes table, you will find a three-dot menu located alongside each settlement.
Click on the three-dot menu corresponding to the desired settlement to access additional options.
From the menu, select the option to download either the Settlement or Service invoice
The invoice will be downloaded to your device, allowing you to review or store it for future reference.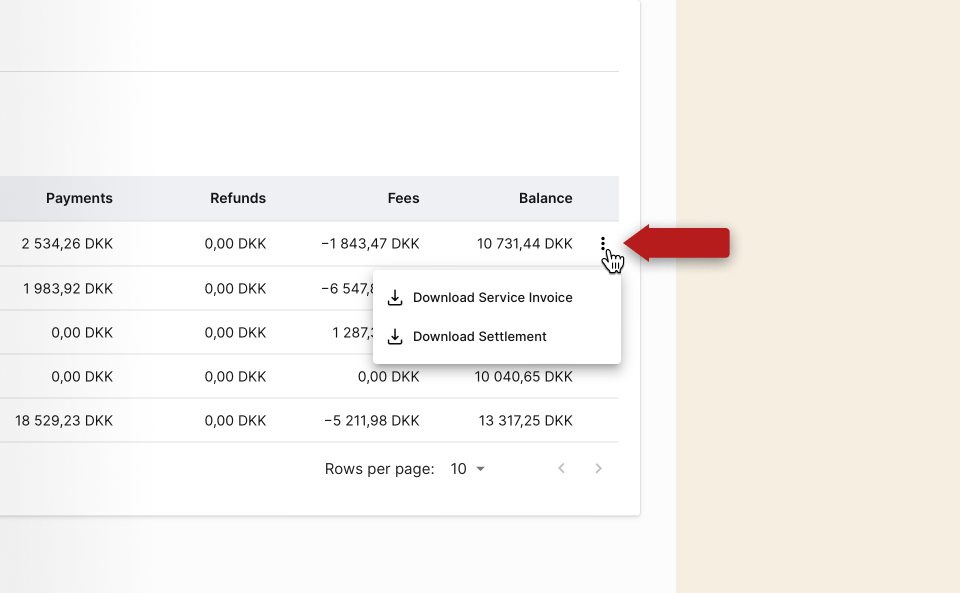 Filter settlements & invoices
To streamline your search for specific settlements/ invoices, Bemakers provides an option to filter based on the desired period.
Time (period)

Filter based on the period for which you want to view the settlements or services invoice. You can filter by this month, last month, this quarter, last quarter, this year, last year, and all time.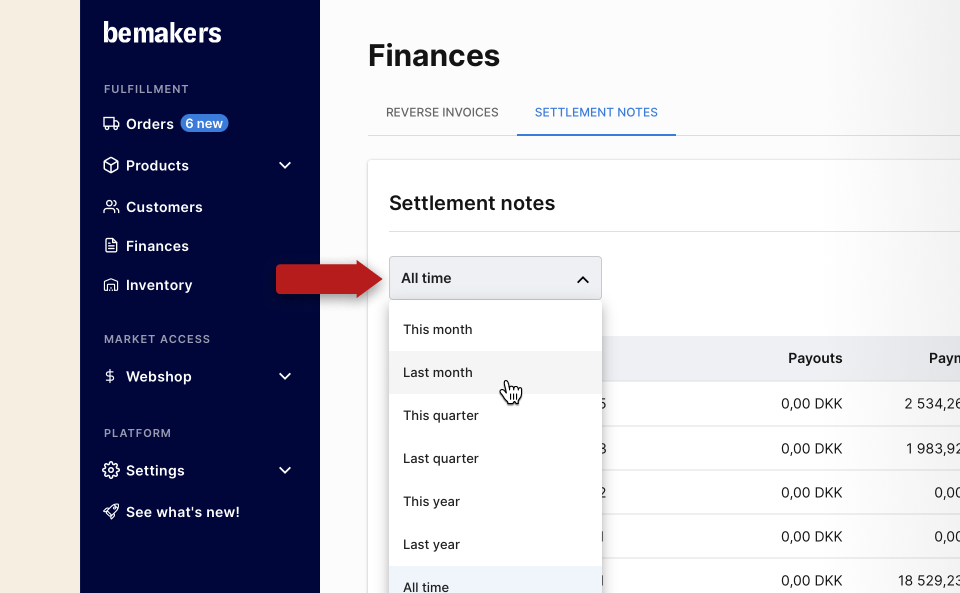 ---