How to add products to your webshop?
Use this guide to find information on how to add products to your webshop.
Let's get started!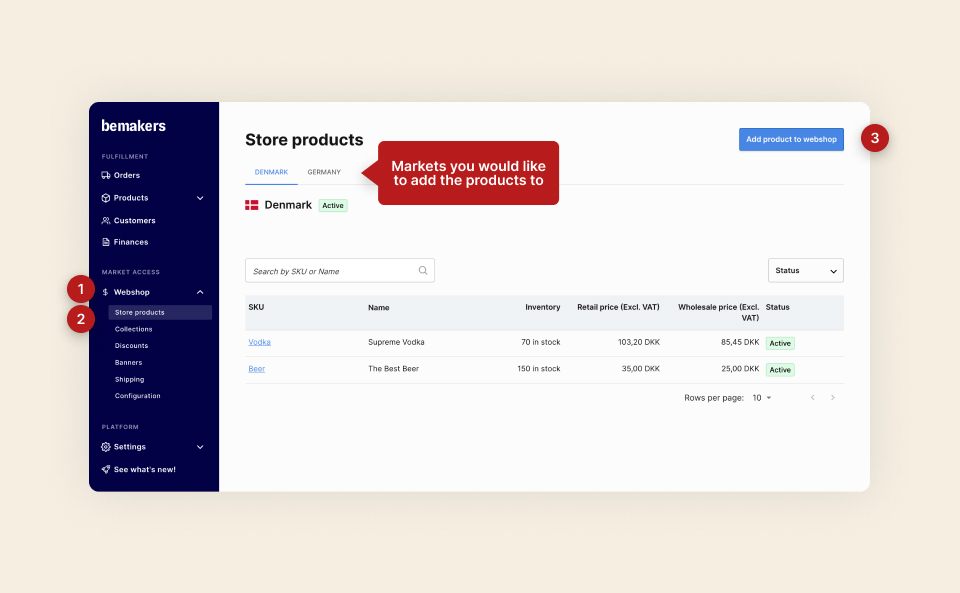 Go to Webshop
Select Store product

Note: Once you are on the Store product page, select the market where you want to add the product.

Click on Add Product.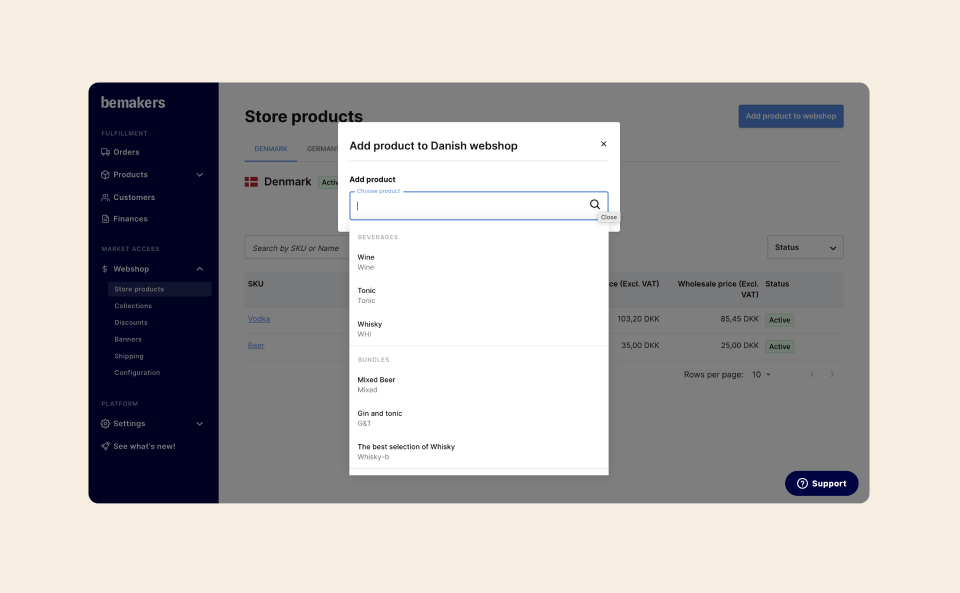 Next, search for the product you would like to add. If you can't find it, you will need first to create the product, this is how to create a product.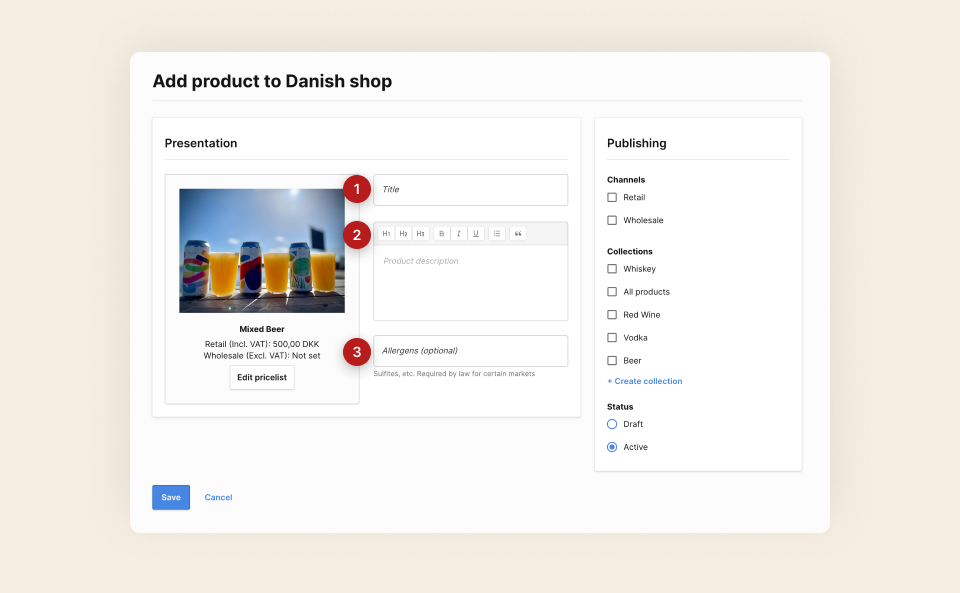 In this step, you can add:
A Product title will be what the consumer will see on your webshop
Write a Product description where you can provide all the needed details about the product, including its story or relevant information about the beverage. Here's how the various text editing options that you can use to create an enticing product description:


Using Headings H1, H2, H3 - Utilize the power of H1, H2, and H3 headings to lend structure to your description and enhance its search engine visibility. These headings not only make information easy to digest but also contribute to SEO optimization.
Emphasize with Formatting - Add emphasis and clarity by using formatting tools such as Bold, Italic, and

Underlined

. Highlight key attributes or unique selling points to ensure they catch the eye of potential customers and resonate with them.
Structuring Information with Lists - Incorporate lists to succinctly outline product details, ingredients, or specifications. Lists allow customers to quickly scan and absorb essential information, facilitating their decision-making process.
Add Quotes - Leverage quotes to integrate authentic customer reviews or feedback. Sharing these endorsements humanizes the product, instilling confidence in potential buyers and giving them a sense of its quality and desirability.
Navigating to Further Resources - Enhance your description by strategically including links that direct customers to additional information or related products. These links can provide a deeper understanding of the product's benefits or its context within a broader product line.
Infusing Personality with Emoticons - Create a warm and approachable tone by incorporating emoticons. These small visual cues add a friendly touch to your description, making it more relatable and engaging for customers.

Allergens are a mandatory field for a Germany webshop. Thus, you need to inform if there are any potential allergens in the product to be compliant.

Note: The alcohol percentage of the product is automatically included here for all products
Remember to repeat these steps for each webshop where you want to add the product. This allows you to customize the product name and description to the local language of each shop.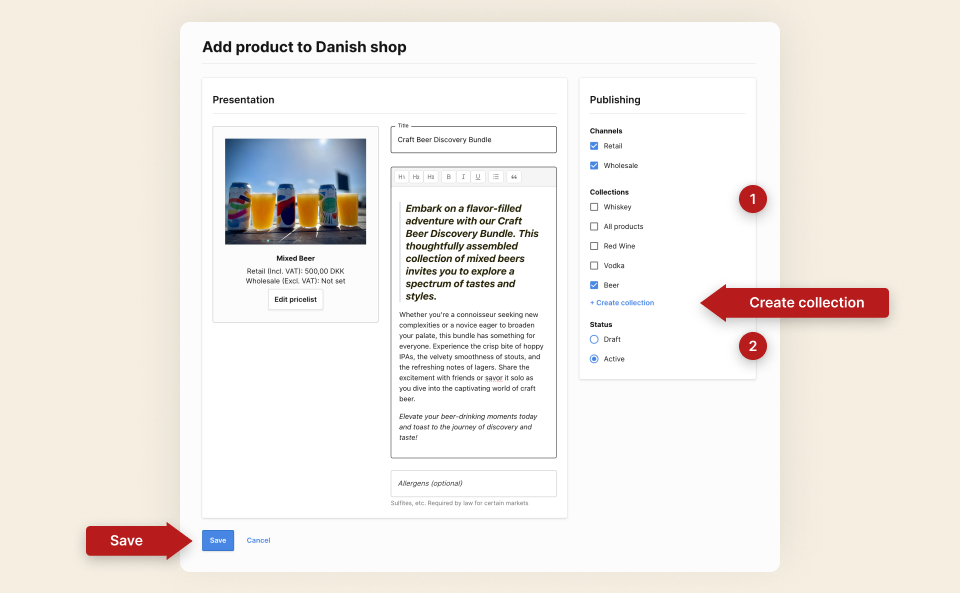 The final step is:
Select the collection to which the product belongs. If you haven't created any collections yet, you can click on the "Create collection" option to make one.


Note: It's necessary to select at least one collection for the product.

Choose the product status, either Active or Draft. If you save it as a Draft, the product will not be available in the shop until you change its status to Active.
---