How do I enable products for wholesales shop?
Enabling your products for wholesale shops can help you expand your customer base and reach a wider audience. In this article, we will guide you through the simple steps to enable your products for wholesale webshops.
Let's get started!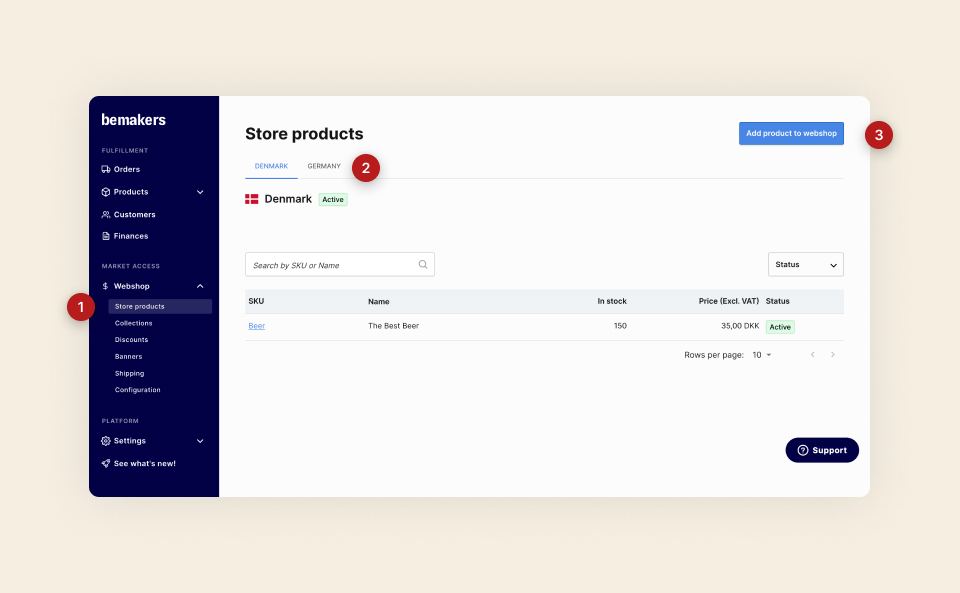 Go to the Commerce
Choose Webshop products
Choose the specific market for which you wish to add a new product to the wholesale shop. This ensures that your product is available in the right location.
Click on the Add Product to webshop button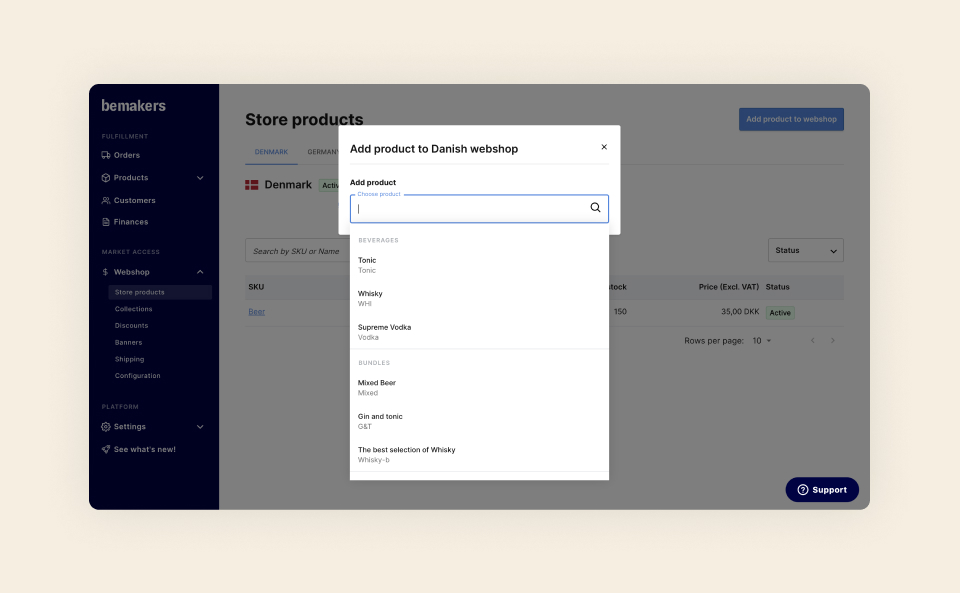 Start typing the product name or SKU (Stock Keeping Unit) and select the relevant product from the provided options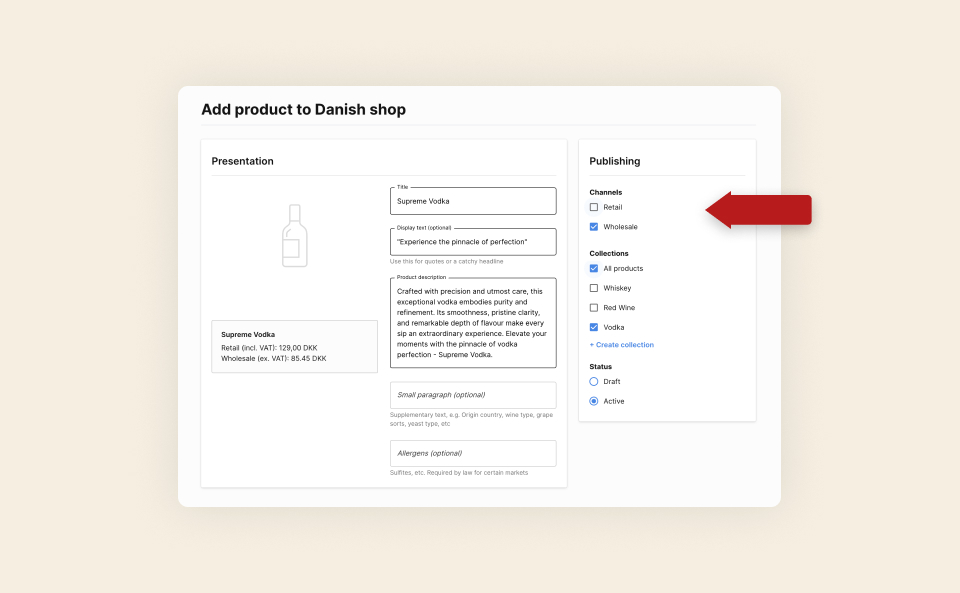 See that channels are displayed
Observe the displayed channels and make the appropriate selection based on your requirements:
For wholesale webshops only, check the "Wholesale" checkbox.
For both retail and wholesale shops, check both the "Wholesale" and "Retail" checkboxes.
Fill in any remaining product information as required. Once you have ensured that all data is accurate and complete, click on the "Save" button. This will make your product available on the selected channels.
Updating Existing Products for Wholesale Sales
If you already have active products that are currently only available in retail webshops, you can edit them to include wholesale channels.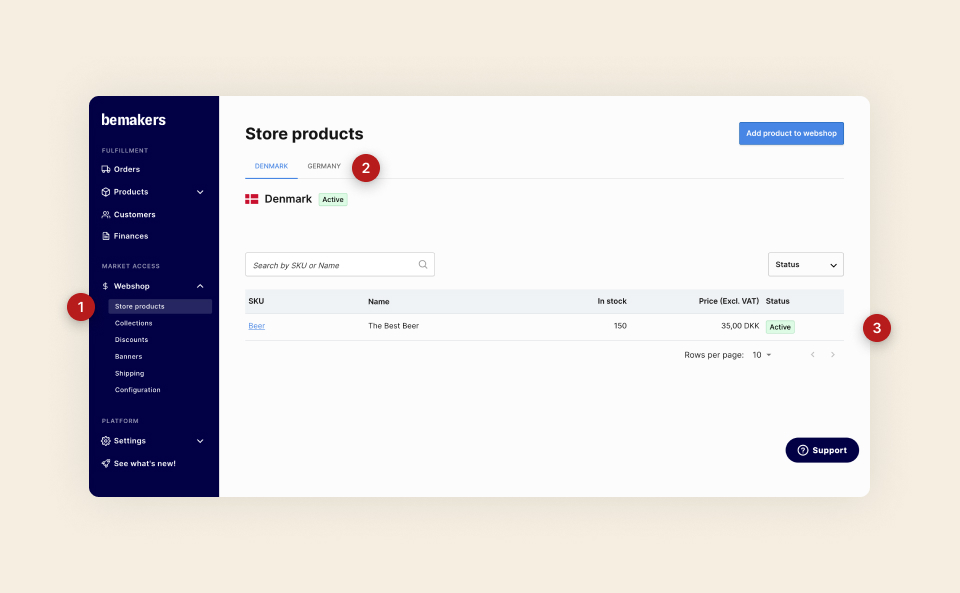 Go to the Webshop products
Choose the market for which you want to make the product available for wholesale distribution.
Locate the specific product you want to update and click on it.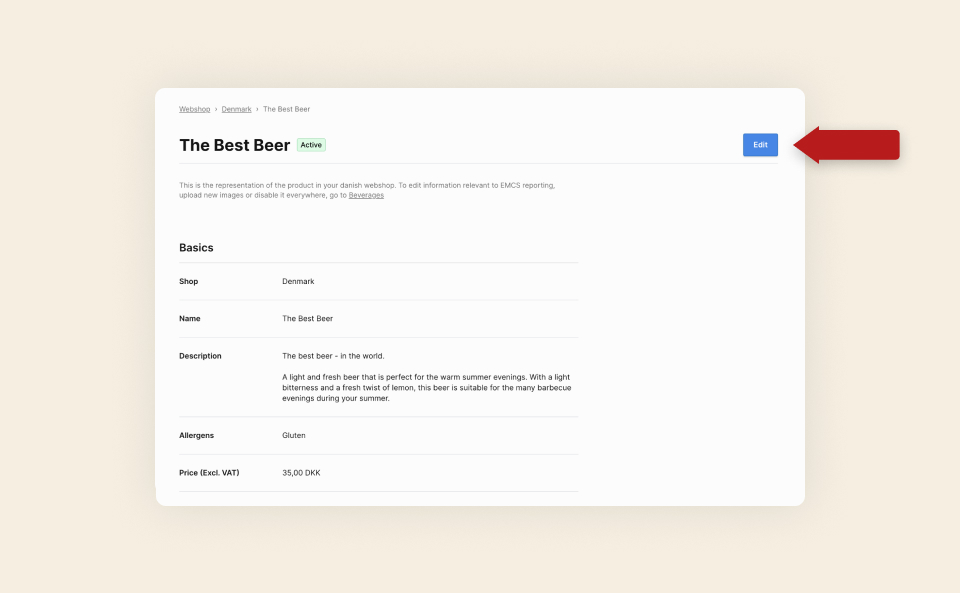 Click on the "Edit Product" button for the selected product.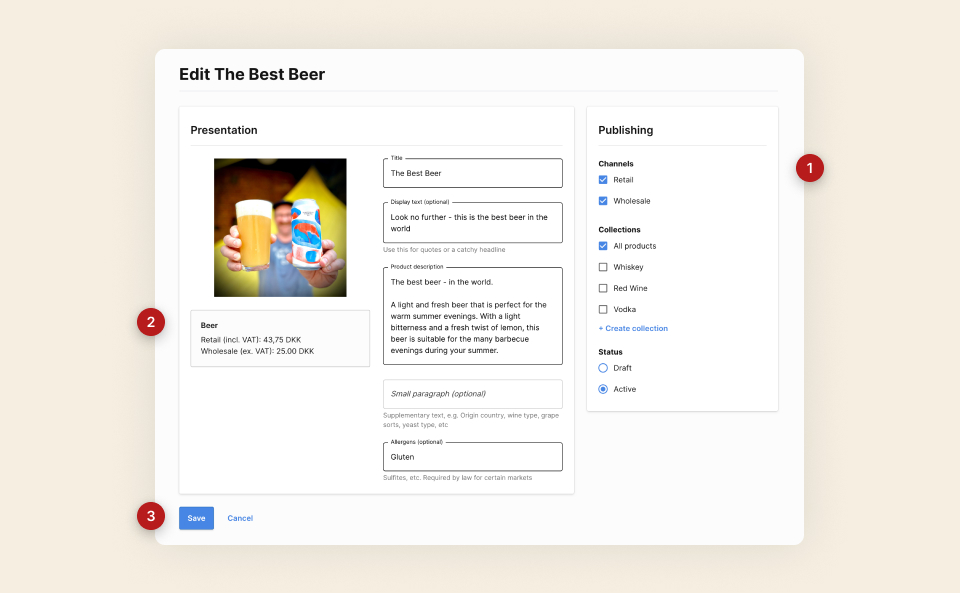 Enable the Wholesale checkbox for the product to include it in your wholesale channels.
Ensure that the product has the appropriate wholesale prices. If not, you will find an option to edit the price list. Add the necessary prices and save your changes.

Check that the product's setup is suitable for wholesale as well as retail sales.

Click on the "Save" button to update the sales channels for the product. It will now be available for wholesale purchases in the chosen market.
---