How to Update Payment Details
Whether you need to update your bank account information or credit card details, this step-by-step guide will walk you through the process. Let's get started!


Let's get started!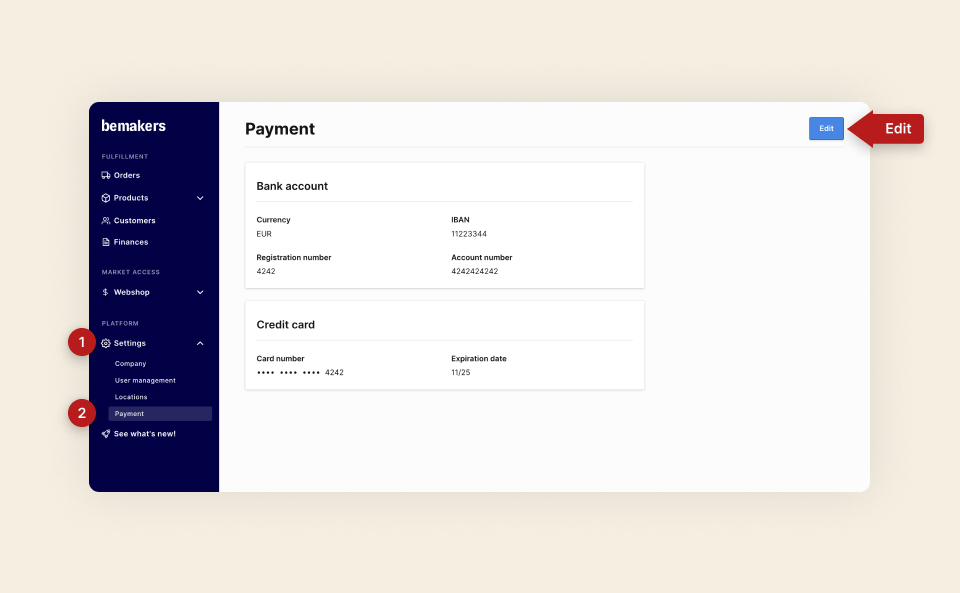 Go to Settings
Select Payment
On the Payment page, you will find your Bank Account and Credit Card details displayed if you already provided them or will have add them.
Updating Bank Account Information
Click on the "Edit" button
You will be redirected to the Edit Payment Info, where you can make changes to your payment preferences.
Choose your preferred payout currency from the options available.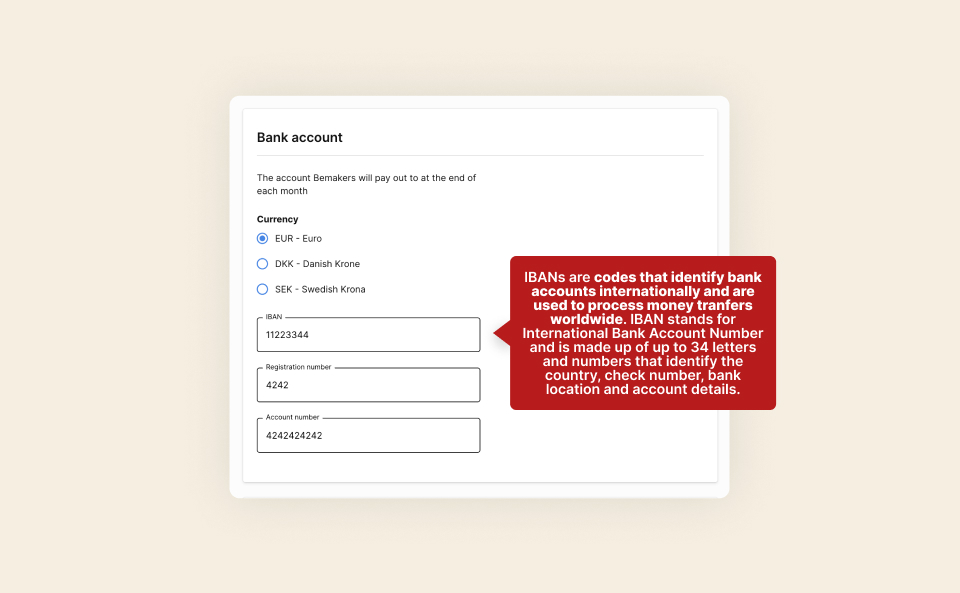 Note: If you select Danish Krone as your currency, you will need to provide your IBAN Registration number and Account number.
After making any necessary changes, click on the "Update" button to save the updated Bank Account information.
Updating Credit Card Information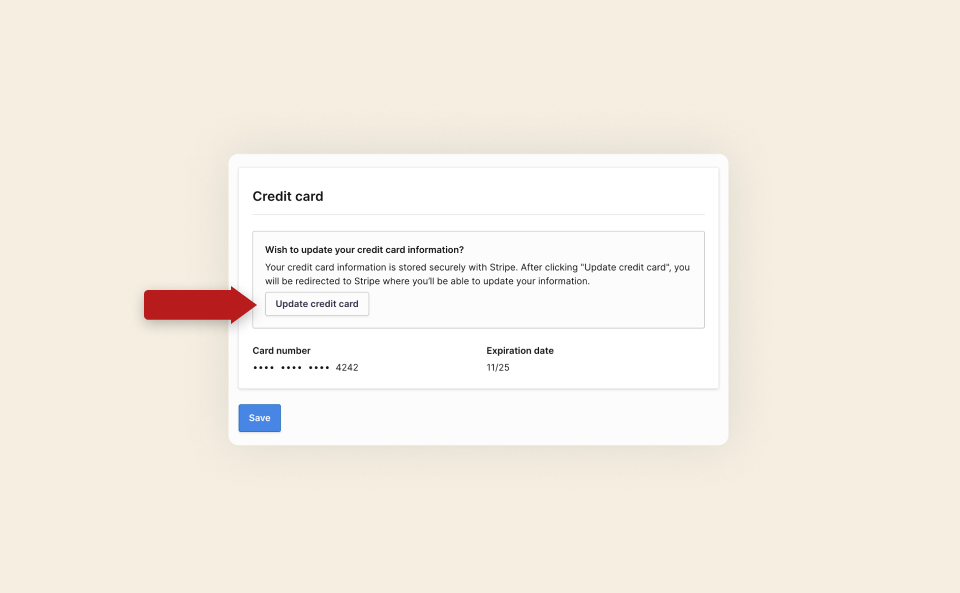 Click on the "Edit" button
Scroll down to the credit card section
Click on the "Update credit card" button
You will be redirected to Stripe, our secure payment platform partner, where you can enter the new Credit Card details. Once you've entered the updated card information, click the "Save" button.
You will then be redirected back to the BeMakers platform, where you will see a confirmation that your Credit Card information has been updated successfully.
---