How to resend an invitation to your B2B shop?
In this article, we'll outline the steps to check the invitation status of the invitation to your B2B shop and, if needed, resend the invite.
Let's get started!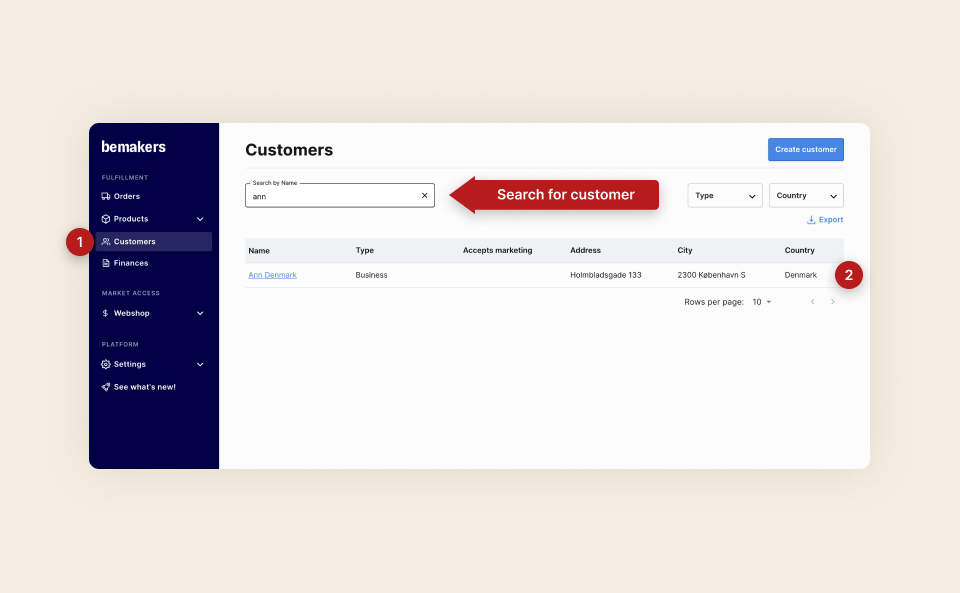 Go to Customers

In the search field, enter the name of the customer you want to check on.

Click on the customer's name to access their profile page.

On the customer's profile page, you'll find the invite status and the date when the invite was sent.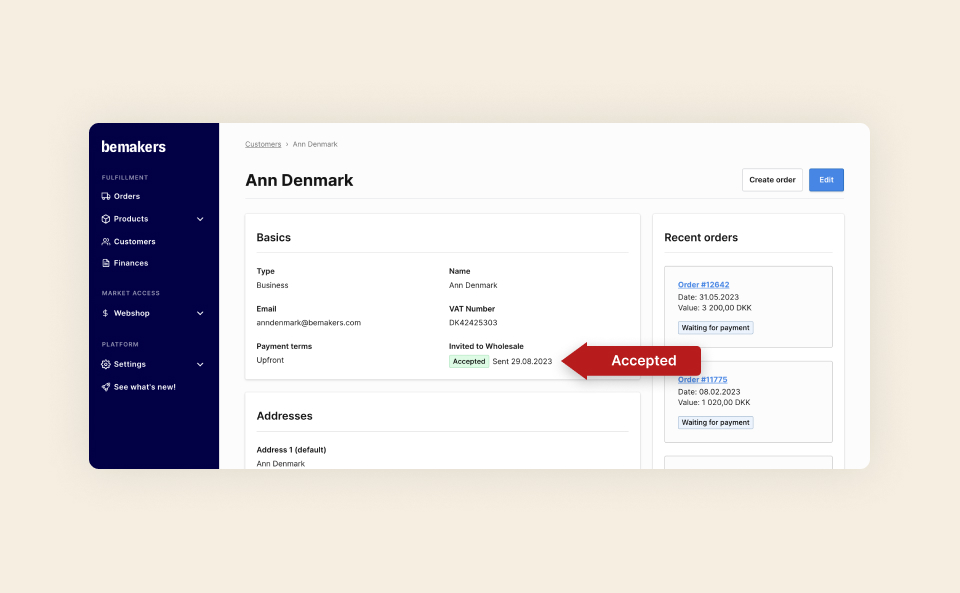 If the invite status is "Accepted," congratulations! The customer has accepted your invitation and can now start making purchases from your webshop.

If the invite status is "Pending," it means the customer has not yet accepted the invite. Don't worry; you can resend the invitation.
Resend the Invite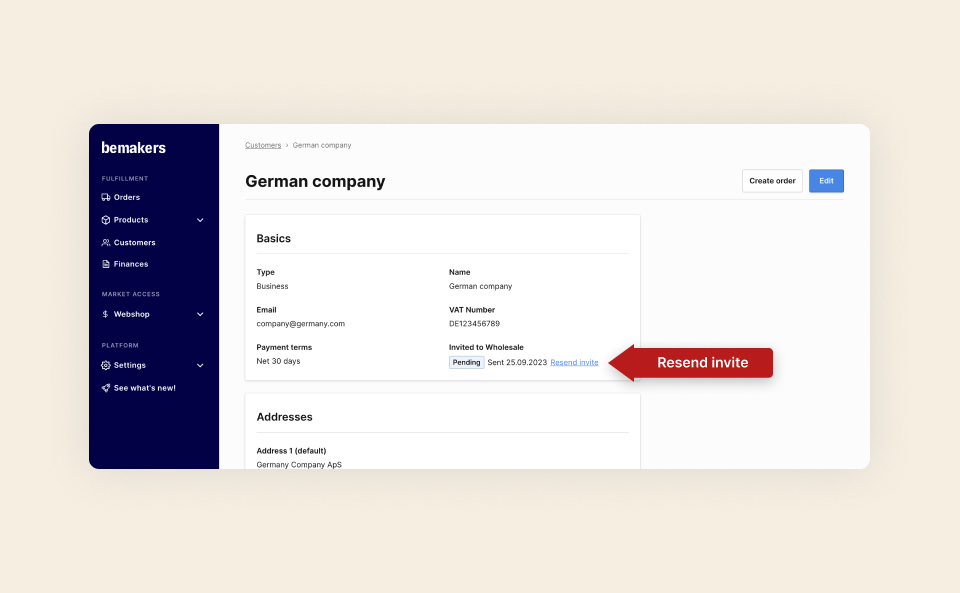 To resend the invitation, locate and click on the "Resend invite" option.
A confirmation prompt will appear. Confirm the action to resend the invite.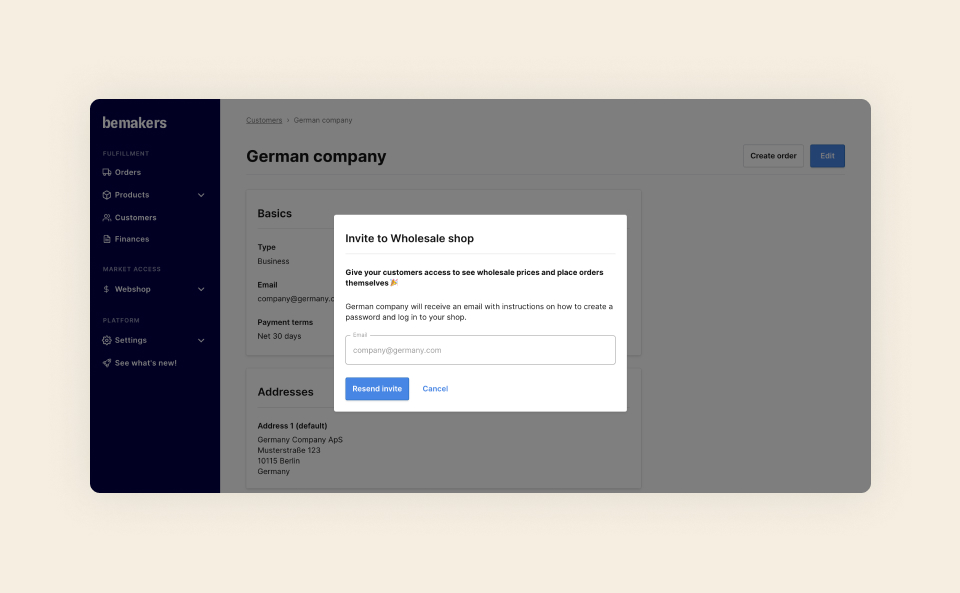 The email containing the invite will be sent again to the customer.
And that's it! You've successfully checked the status of an invitation and, if necessary, resent it to your business customer.
---