How do I check my warehouse?
Managing your warehouse information on Bemakers is crucial for a smooth order fulfillment process. In this guide, we'll walk you through the simple steps to check your warehouse details and update the fulfillment email. Let's dive in!
Let's get started!
Go to the Fulfillment
Select Warehouses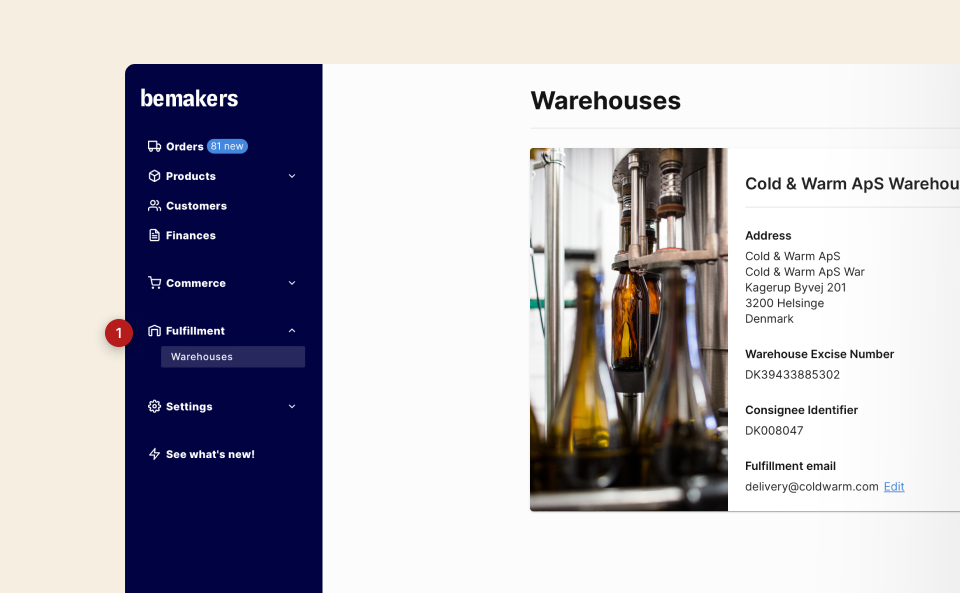 Once you're on the Warehouses page, you'll find detailed information about the warehouse currently in use for shipping all your Bemakers' orders.
Warehouse Details:
Warehouse name
Warehouse address
Warehouse excise number
Dispatch office
Fulfillment email (the contact email for order notifications)
Changing Fulfillment Email
Click on the Edit option for the fulfillment email
Input the new email address where you want to receive order notifications.
Click on the Save button to confirm the changes.
Ensure that the fulfillment email has been successfully updated.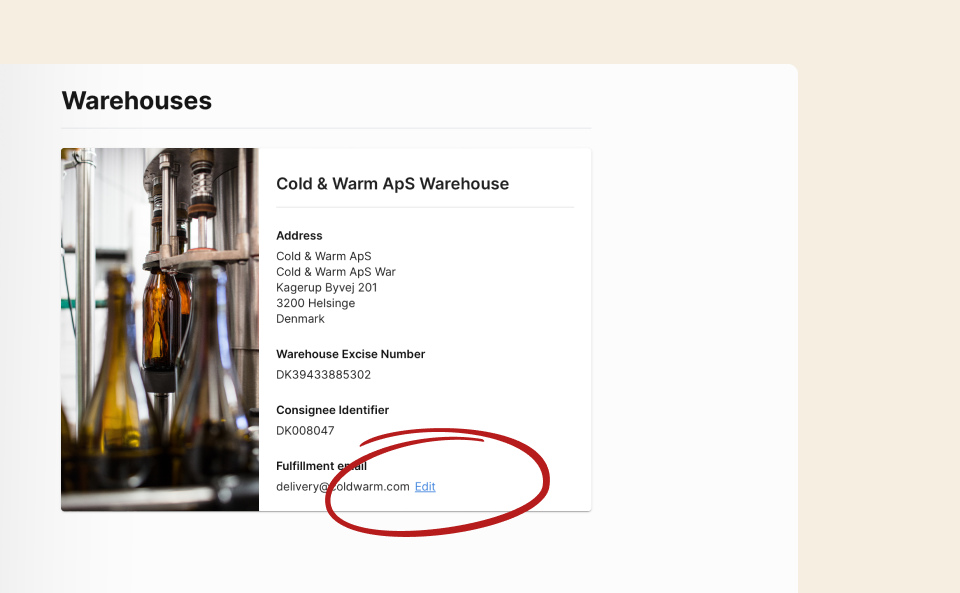 Going forward, all emails confirming new orders and providing necessary documents for order shipment will be sent to the newly updated email.
Note: Keep in mind that if you are using one of Bemakers' warehouses, you won't be able to change the fulfillment email for them.
---