How do I create an extra product?
Use this guide to find information on how to create extra products (Non- beverage products) on Bemakers platform.


Let's get started!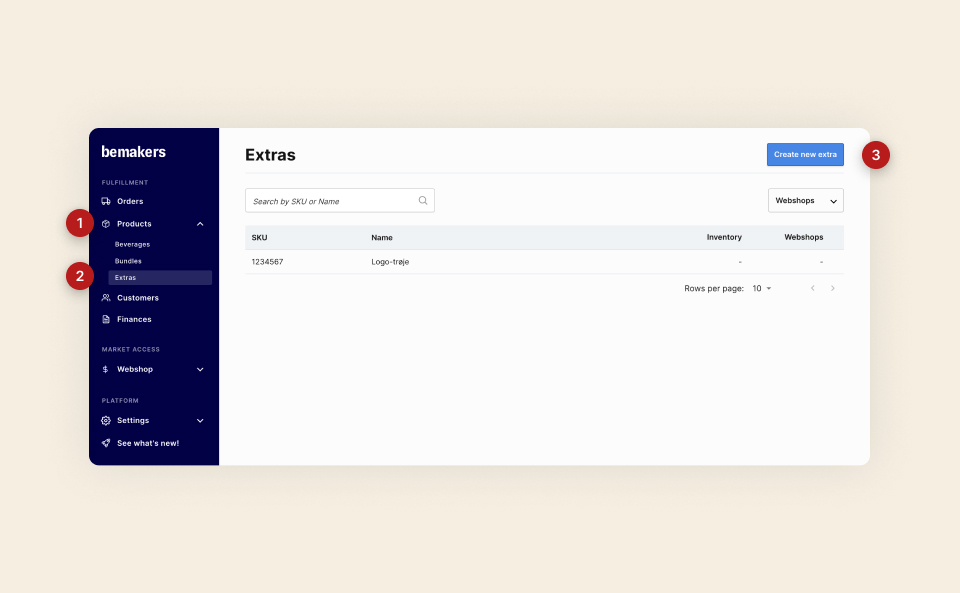 Go to Products.
Select on Extra.
Click on Create new extra
Creating an extra product is divided into 3 parts:
Product basics

Pricing

Media
Product Basics
This is where you specify your product's basic information.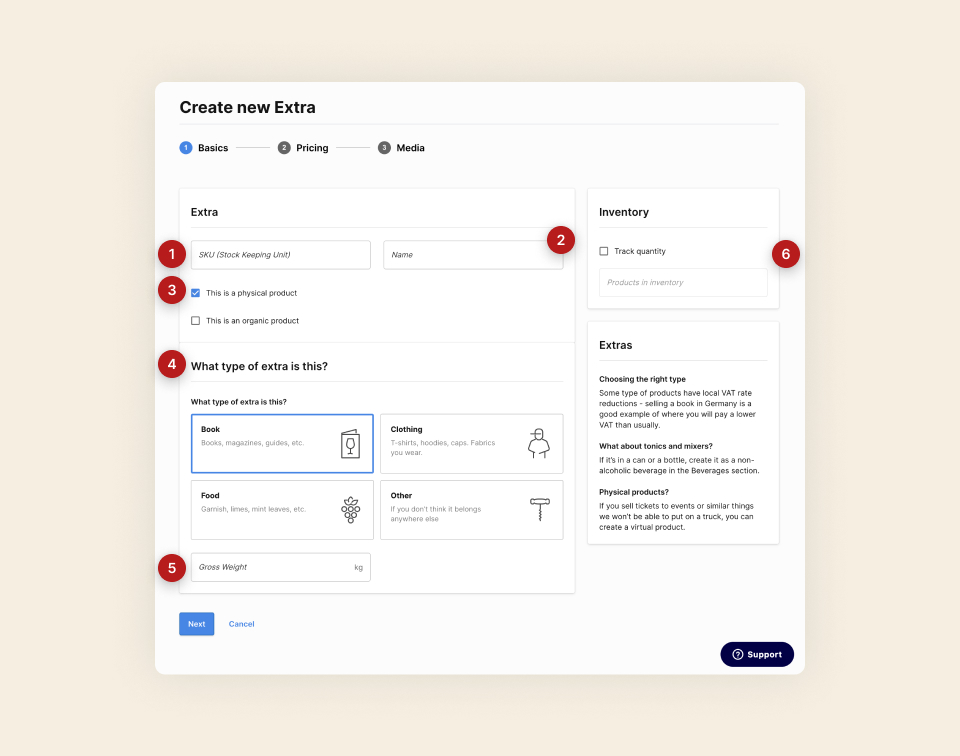 Add the SKU for your product.

Note: If you don't have an SKU you can make up your own. Be aware that you want to use the same SKU as in your stock management tool.

Add your product name. Keep in mind this is what customers will see on the invoices.

Check if the product is a physical product

Choose your product type. This can be book, clothing, food or other.

Note: Some products types can have a lower VAT rates in some markets.

Add the Gross weight of the product. Remember that the weight should include any packaging

Track inventory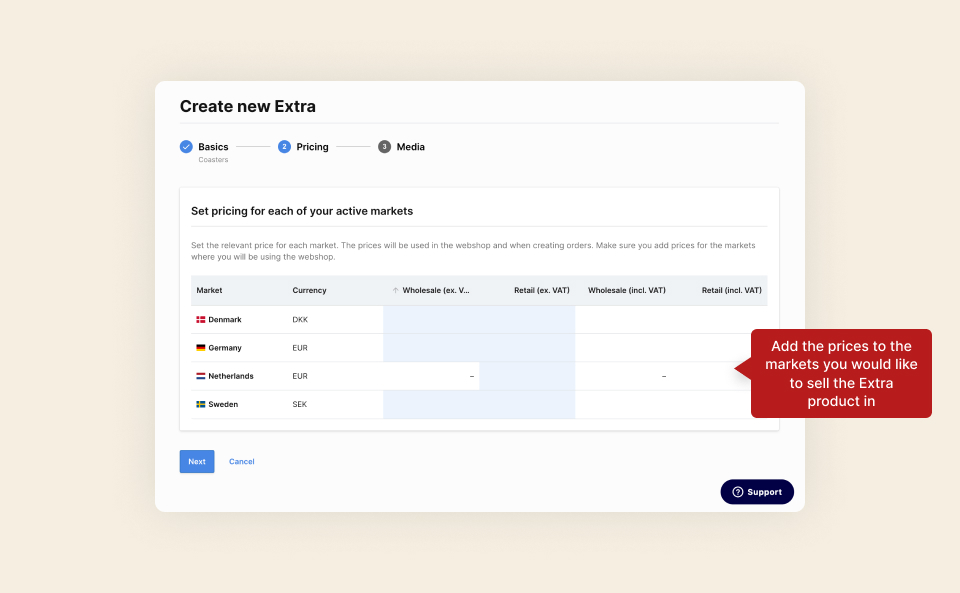 Enter the prices for wholesale (excl. VAT) and retails (excl;. VAT) for the countries you want to sell in. BeMakers will automatically calculate the price including VAT for the country.
Note: It's your responsibility that the prices are correct. So please double-check them!
Media

This is the final step. Here is where you upload your product photos and visuals. To do so, simply click on add images and select the images from your computer you would like to upload.
Click on "Save extra" button when all the steps are completed
---