Adding Location for Click and Collect
Use this guide to find information on enabling Click & Collect on Bemakers platform. To know more about click & collect, read What is Click and Collect?


When enabling Click & Collect, your webshop consumers (in your own country only) can select Click & Collect as an option in the checkout. You will also be able to select it when creating orders yourself instead of shipping it to your customers.

Let's get started!
How to add location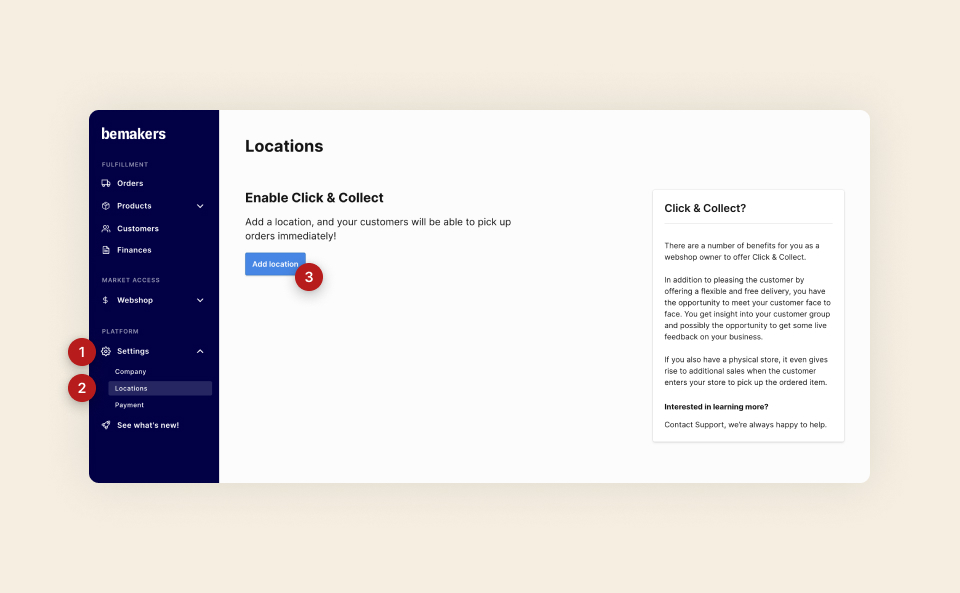 Go to Settings
Select Locations
Once you are on the Location page, you can Add a location.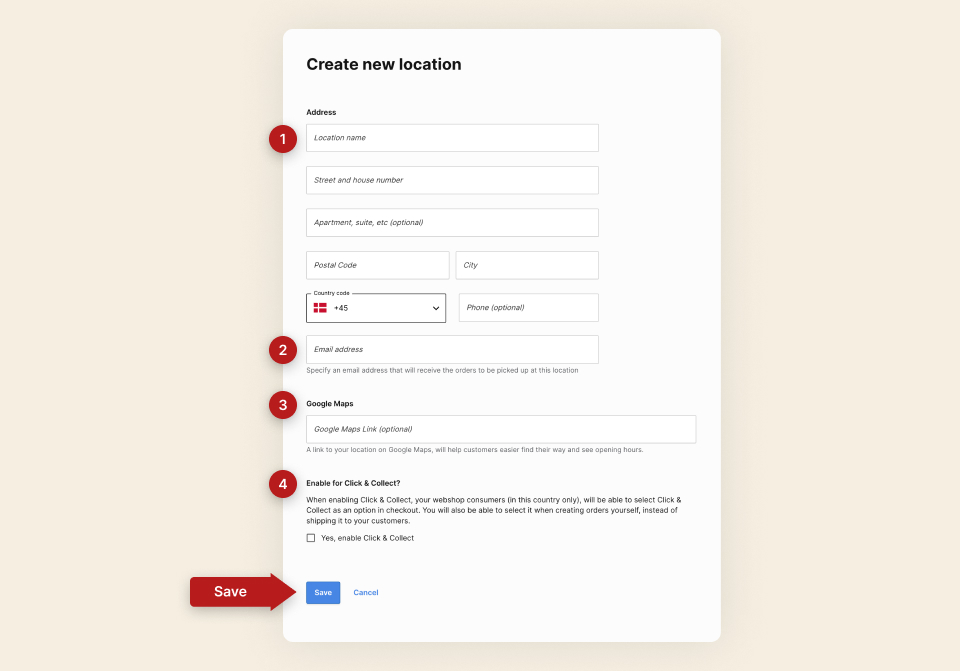 To add a location, you need to fill in the following information
Address for the pick-up location.
Email that should be used to notify the specific location of an incoming order.
Find your location in Google Maps and copy the link to it here. This will help the customer find the location by offering them a visual guide.
Allow customers to use the click-and-collect option

When done, remember to Save.
---