How do I track the Batch codes?
In this article we will cover how you can track the Batch codes(Lot numbers) for your orders.
Let's get started!
Why do I need to track Batch codes?
From a legal perspective, if you sell organic products then you need to know which product batch codes were sent to which countries.
Therefore, if you sell organic products and are are using a Bemakers warehouse you must use this new Batch code functionality.
Note, if you are using you own warehouse and want to keep track on batch codes separately then you do not you need to enter the batch code information in the Bemakers platform. However, it is your responsibility to ensure that the documentation is updated and aligned with the products sold.
How to define the batch codes for products on an order?
As the order is submitted the email to confirm the order is sent to you, or the warehouse.
When you confirm the order on the Picking List Page you will see an option to provide the Batch codes for products.
To add a new batch code for a product enter it into the Butch number cell and click Enter.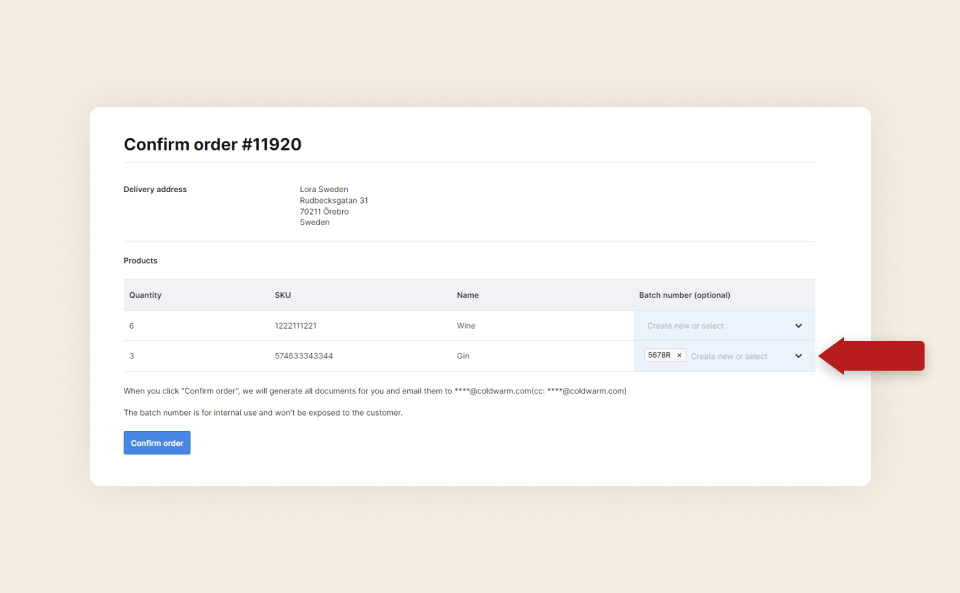 If the batch codes are already in the platform, then the system will pre-fill it. In that case you should double check to make sure that they are correct, and if not, select the correct one that should be used for this particular order.
In case you do not have sufficient stock to fulfill a order of a product with the same batch code, you can select or enter the second batch code for this product. A pop-up will appear asking you to specify the quantity for each batch code.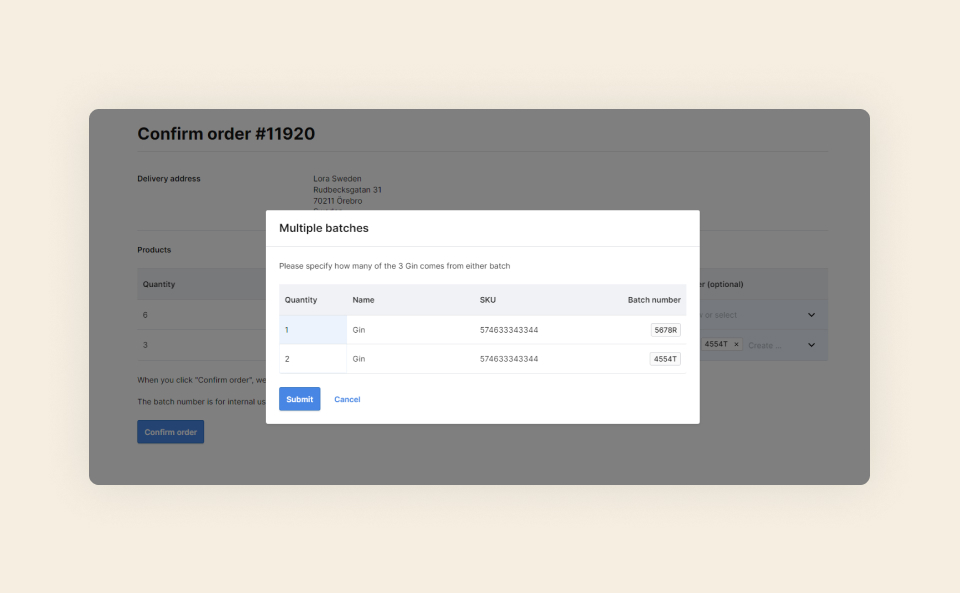 Click 'submit' when you have added the correct Batch numbers.
Note that the first time you add a batch code to a product, the system will record it and use use that to pre-fill the batch code field for the next order. If you are using the bemakers' warehouse you will see the batch codes that you specified when doing the stock movement to our warehouse.
Where do I see the Batch codes entered on an order?
In the Bemakers interface follow the four steps:
Go to 'Orders'
Find the confirmed Order
Click on the Order
Check the products table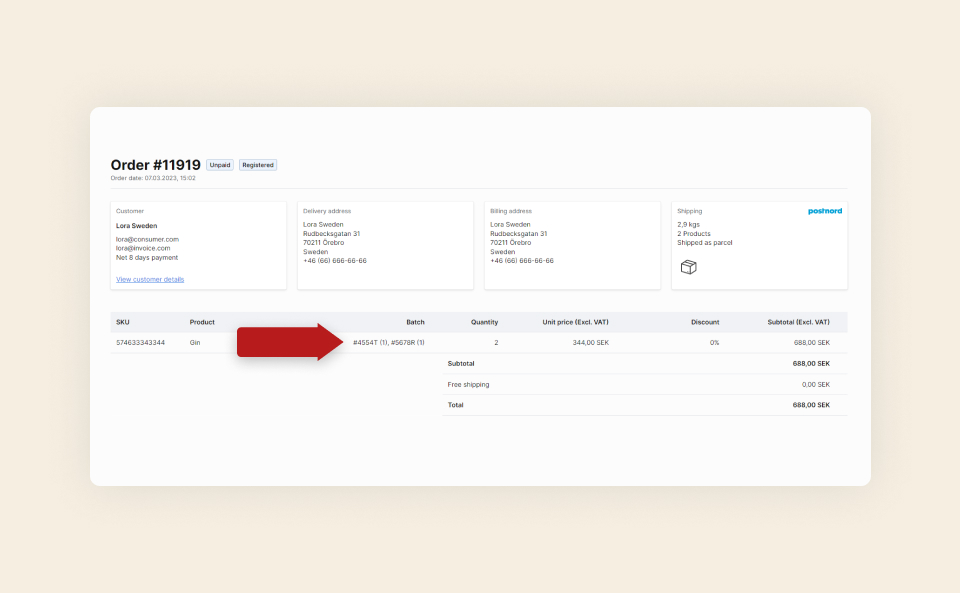 Note: The orders with status - Draft and Submitted will not have batch codes on them, as they were not yet provided.
---