In this article, we will cover how you can export the the customer data stored in your Bemakers account.
IMPORTANT: Before you export your customers' personal data, please note that you have obligations under the General Data Protection Regulation (GDPR) that you must adhere to. You must use the exported data for lawful purposes. Non-compliance may result in enforcement actions and legal liability. For more information, please refer to the GDPR
Let's get started!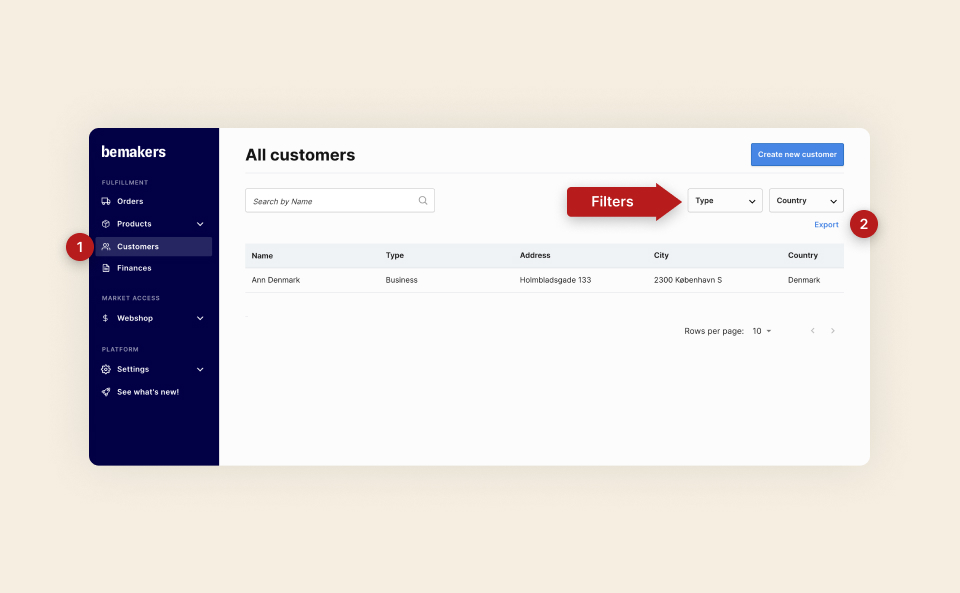 Go to Customers.

If you need to retrieve only specific customers from your customer table, you can use filters to refine the results.

Click on the Export
Confirm that you will use the customer data in compliance with applicable data protection laws.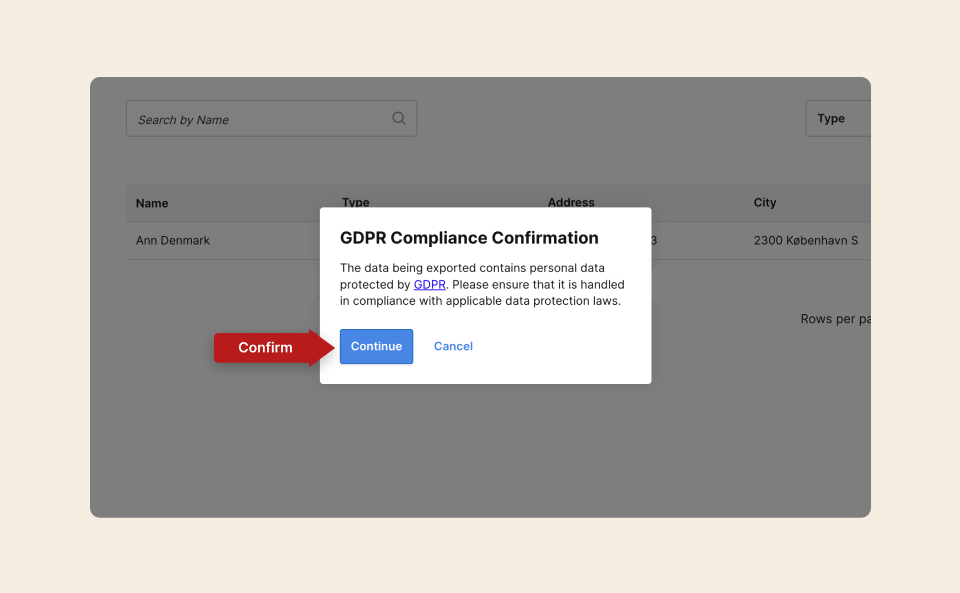 Save the XLS document on your PC.
Here is the сolumns that Customers XLS document will have

Remember to consider data import rules and logic to avoid the creation of duplicates and overwriting data in your own systems.
---