How to delete a Promotional banner?
Use this guide to find information on how to delete a promotional banner that is no longer needed.
Let's get started!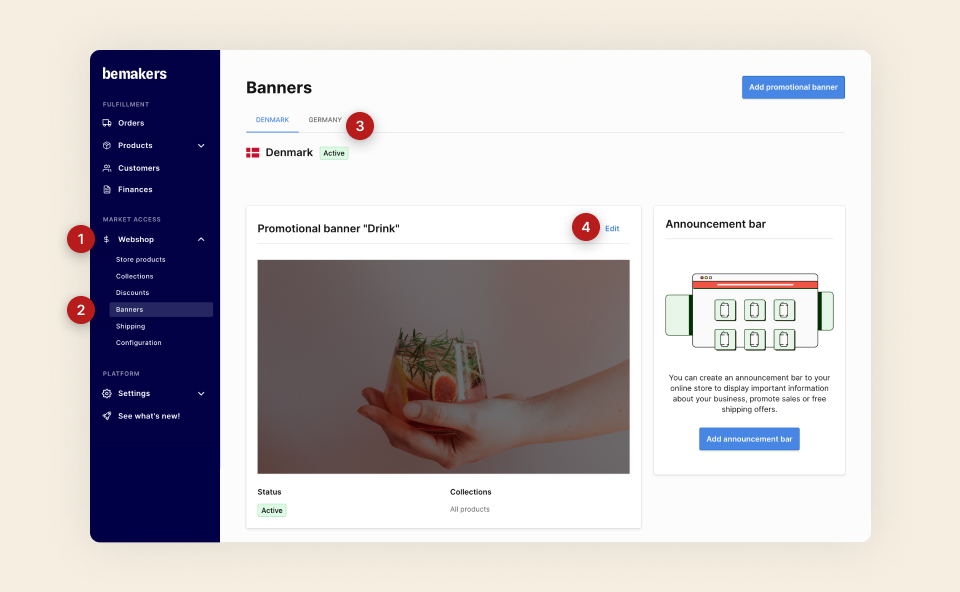 Start by going to Webshop
Choose Banners
Select the Market where the banner you want to delete is located.
Once you've found the banner you want to delete, click on the Edit button next to it. This will take you to the banner's editing page.
On the banner's editing page, look for the Delete button. It's in the lower right corner of the page. Click on it to delete the banner.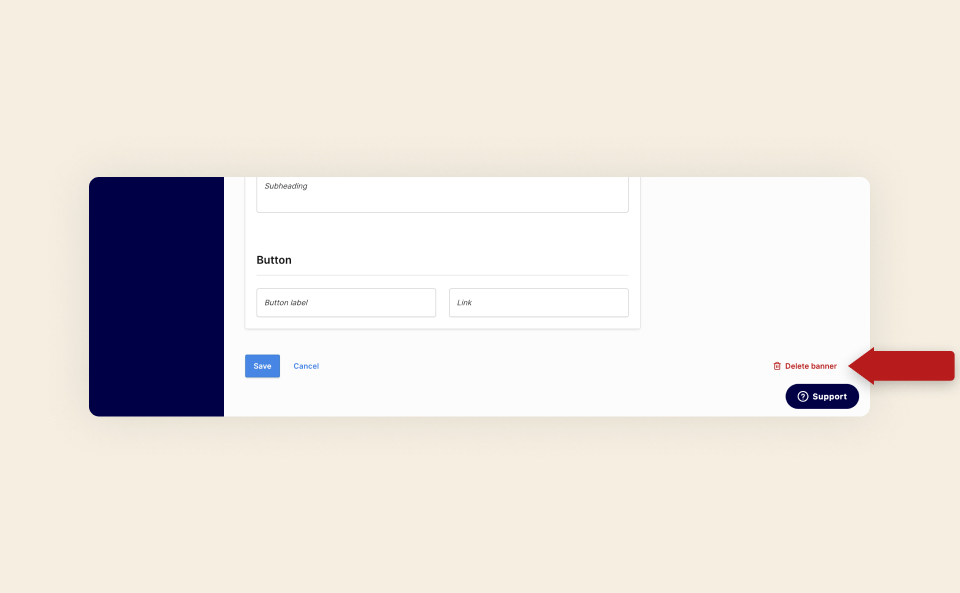 A pop-up window will appear, asking you to confirm the deletion of the banner. Make sure you want to delete the banner and then click "Delete" to confirm.
Note: If the banner you deleted was active and displayed on any of your collection pages, those pages will no longer have the banner. You may want to add another banner to those collection pages to keep your website looking professional and up-to-date.
---