How to create a Stock Movement
In this article, we will cover the steps you need to take to create a stock movement directly from the platform.
Note: This feature is only relevant if you are using a Bemakers' warehouse. If you are using your own warehouse, you can add the inventory to individual products, learn more here.

Let's get started!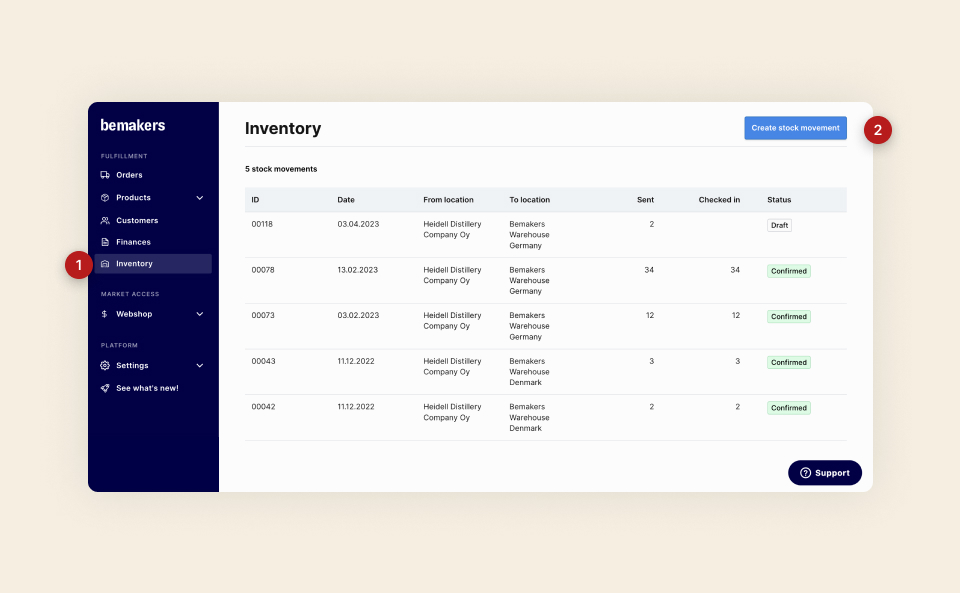 Go to Inventory
Click on Create stock movement in the top right corner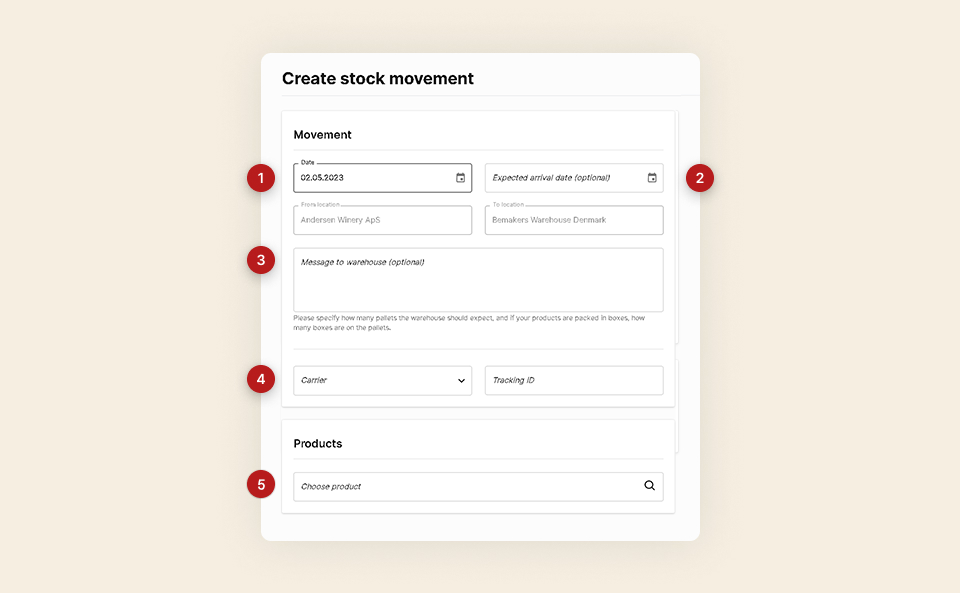 Specify the date that the shipment will be sent.
If you know the date that the shipment is expected to arrive at the warehouse, please add that date also — however, it's an optional field.
Specify (1) how many pallets the warehouse should expect, and (2) if your products are packed in boxes, specify how many boxes are on the pallets — however, it's an optional field.

Choose the carrier for the stock movement and provide the tracking ID for the shipment. You receive the tracking ID when you create your shipping label with your carrier . The tracking ID ensures that Bemakers can track the stock movement throughout its journey.

Choose "Other" to enter a different carrier name

Choose "No shipping" if there is no shipping

Add the incoming products.
Adding the products
When you select a product, you will need to indicate the number of incoming products and the batch. You also have the option to add the expiry date.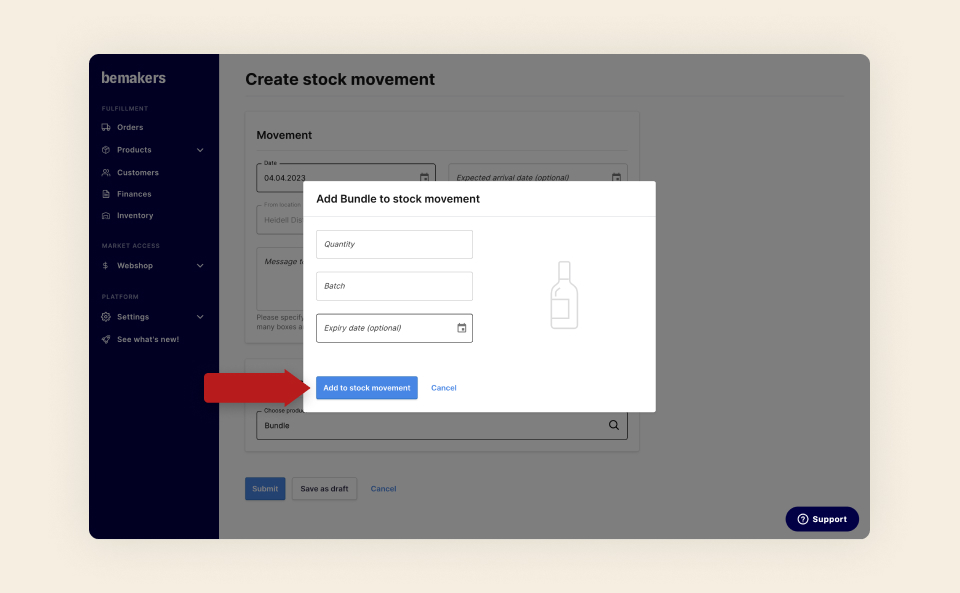 If you ship your products to the Bemakers' German warehouse, you will need to provide additional information for each product. Specifically, you will need to specify (1) the box dimensions in which the product is shipped and (2) the amount of products in each box.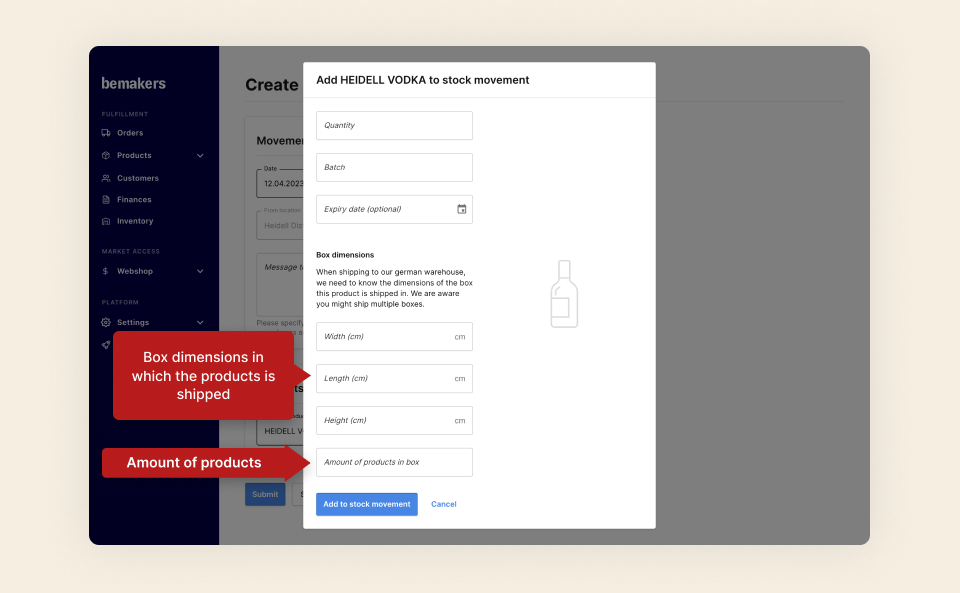 Repeat these steps for each product that you are shipping to Bemakers German warehouse.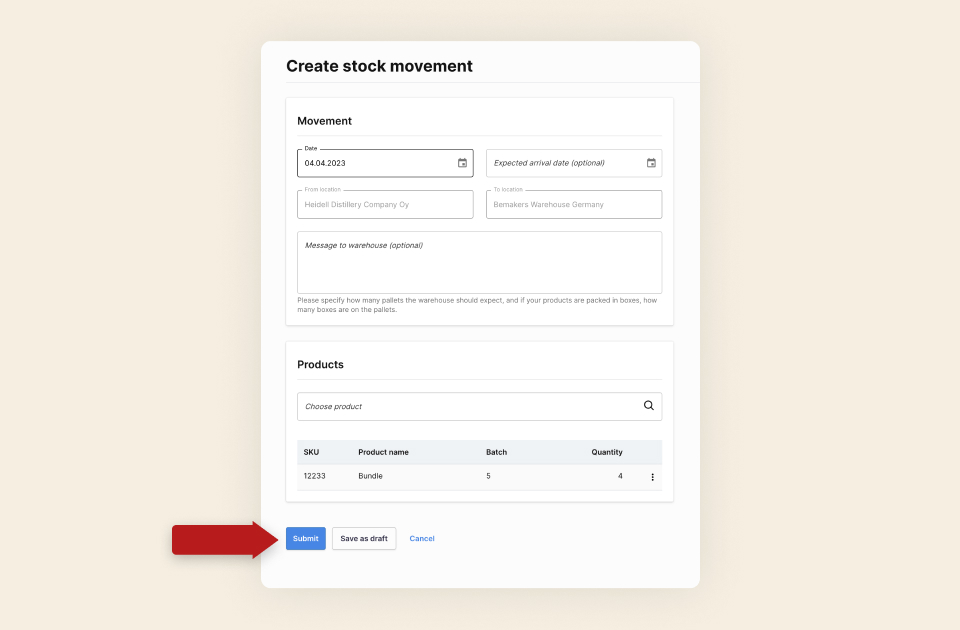 The stock movement can be saved as a draft while you work on it. Once you submit it, the warehouse will be notified about the incoming goods
---