How to create discount codes
Use this guide to find information on How to create discount codes for each market.
This is a great feature to use to promote your brand or start sales in a new market.


Let's get started!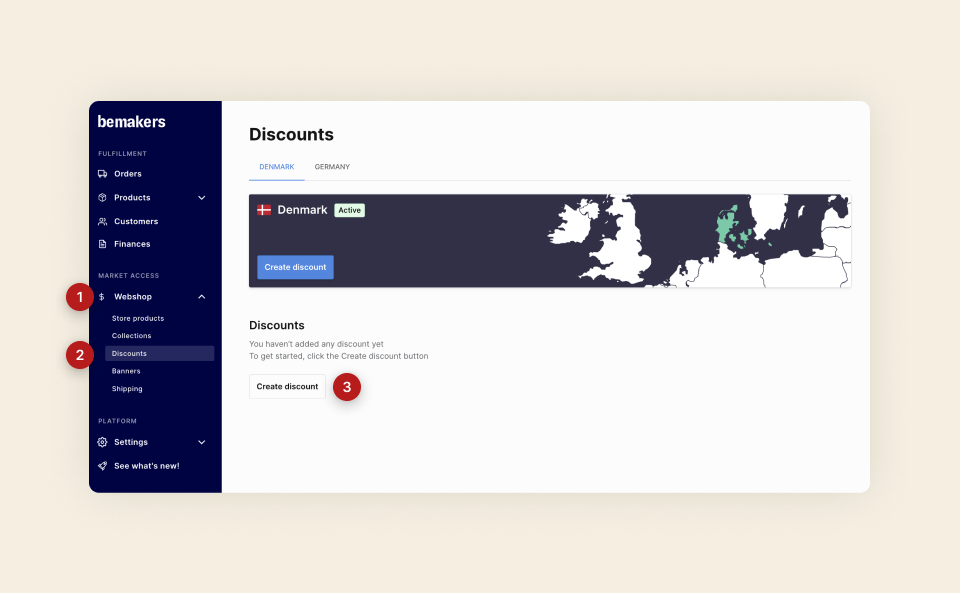 Start by going to Commerce
Choose Discount
Click "Create discount"
Once on the Discount page, you can start creating the discount code.

Note: You can have multiple discount codes per storefront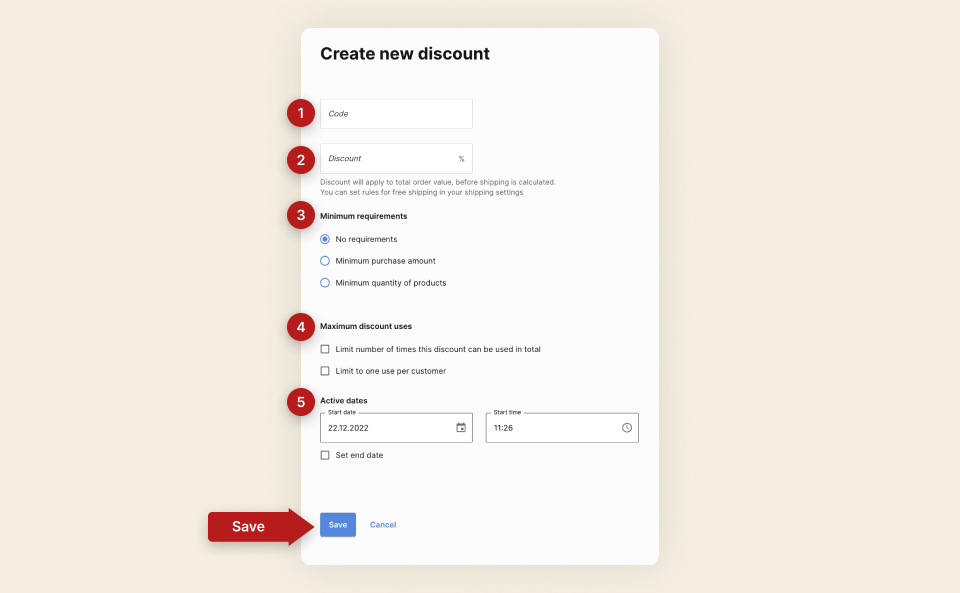 Code

Here is where you define what you want the discount code should be named.

Discount amount

Put the amount in % of the discount. Discount will apply to the total order value before shipping is calculated. You can set rules for free shipping in your shipping settings.

Minimum Requirements

Here is where you set the requirements for the discount code:

No requirements

Minimum Purchase amount, meaning the amount the basket should be before the discount comes into effect.

Minimum Quantity of products, meaning how many products the consumer needs to add to the cart for the discount to come into effect.

Maximum discount uses

Here is where you limit the use of the discount code:

Limit the number of times the code can be used in total
Limit the number of users per customer

Active dates

Set the date the discount code is valid form. You can choose to have it running indefinitely or select an end date.
---