How to invite users to your Bemakers account
Use this guide to find information on how to add new user to your Bemakers account.


Let's get started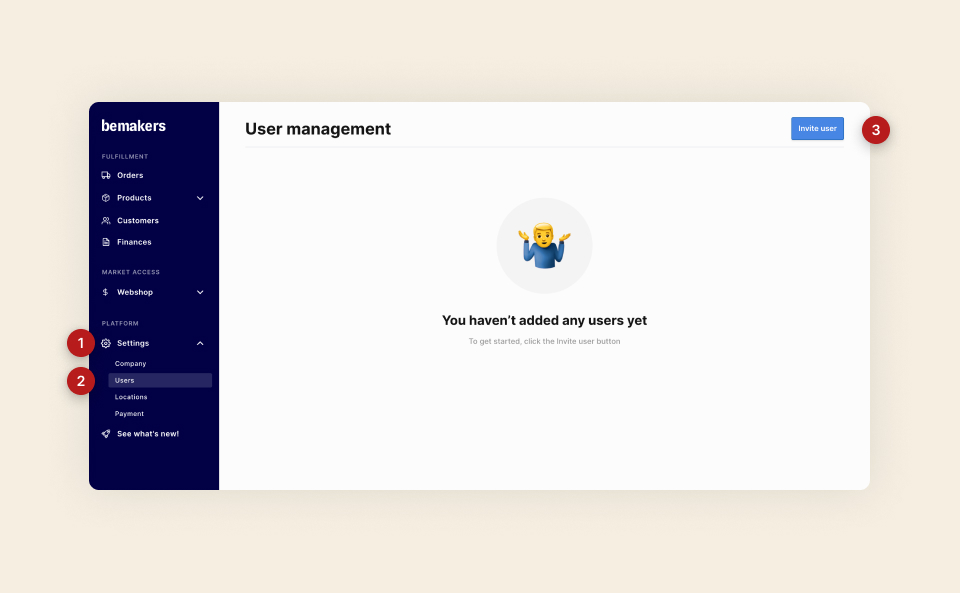 Go to the Settings
Select Users
Once you are on the Users page, click on the Invite user
Next, you will need to provide the data of the user that needs to receive the invite from you.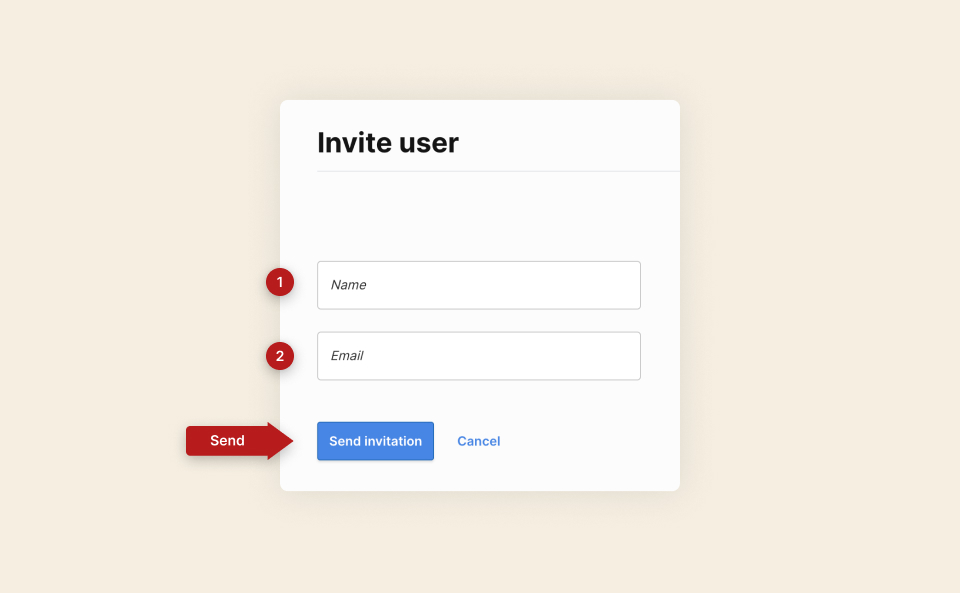 Enter:
Name - full name of the new user
Email - email to which the invite will be sent and which will be used by user to login to your company account
Click on the Send invitation button if all data is entered correctly.
What happens next?
The person will receive an invite email from you with an option to set the password to his/her account. Once completed, the new user will be able to login to your company's Bemakers account and will have full access to the data.
Can I resend invitation?
If needed you can resend the invitation to users, who have not accepted.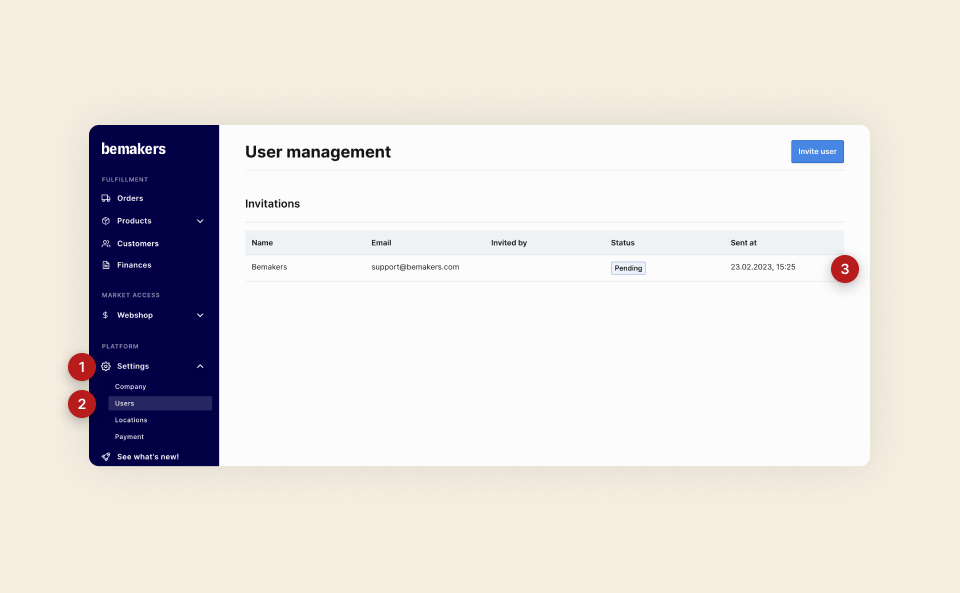 For this action, just follow the four steps:
Go to Settings
Go to the Users page

On the Invitation table find the user to whom you want to resend the invitation to

Click on this invitation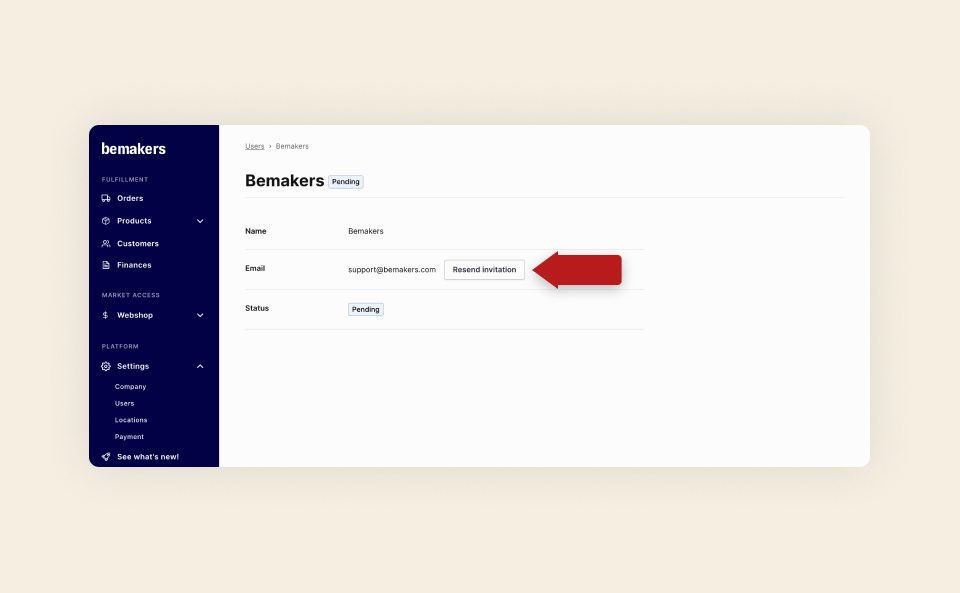 Click on the Resend invitation button
---