How to View Recent Orders and Customer Stats
In this article we will cover how you can now view a customer's most recent orders and their total order history directly on the customer page.
Let's get started!
Go to the Customers
Then select the Customer for which you want to check the statistic or recent orders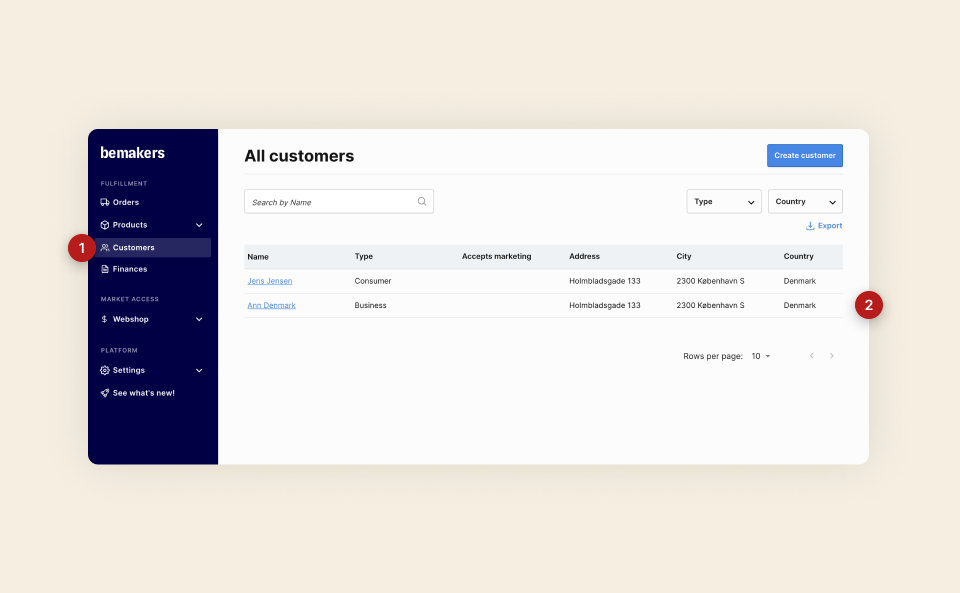 Recent Orders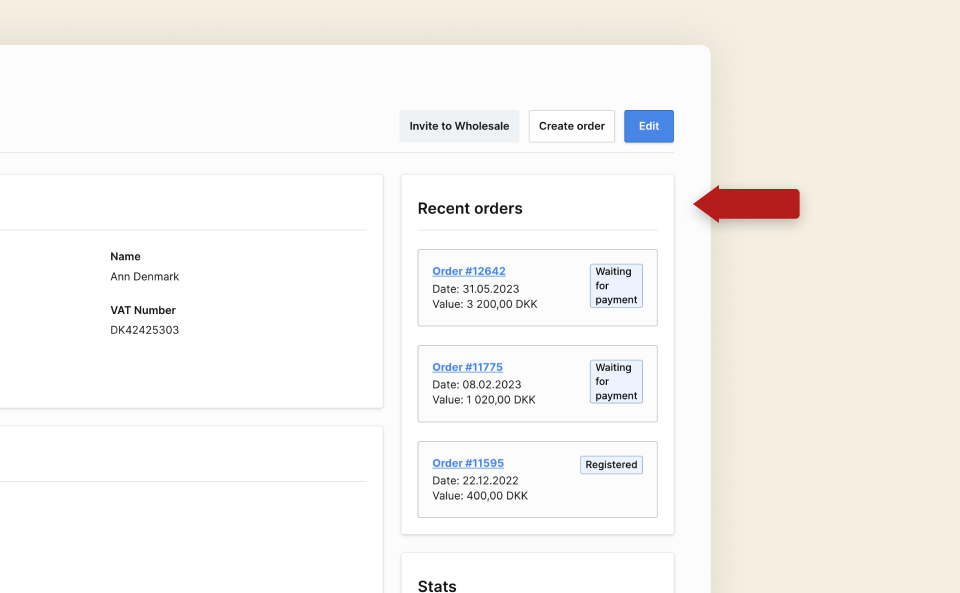 Here you'll see the customer's three most recent orders, including the date of creation, order status, and the order's value. This information can help you stay informed about what your customers are ordering and when.
Customer Stats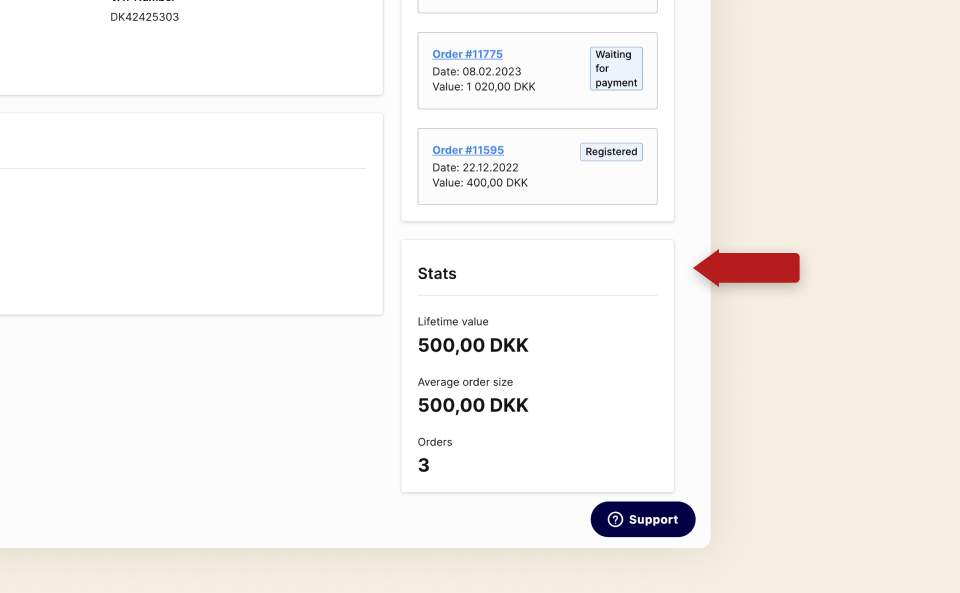 Below the recent orders section, you'll see the customer's overall stats. This includes the total number of orders they've placed, their total order value, and the average value per order. These stats can help you understand the customer's purchasing habits and make informed decisions about how to best serve them.
---