Onboarding: Your Comprehensive Guide to Getting Started with Bemakers
Welcome to Bemakers! In this article, we will walk you through the onboarding flow, ensuring a smooth and hassle-free experience. Whether you have questions or encounter any issues along the way, this guide is here to help you resolve them effectively.
Let's get started!
Getting Started with Bemakers
Upon registration, you will receive a welcoming email from Bemakers with the subject line, "Welcome to Bemakers - let's get you onboarded!" This email will contain a 3-step guide and an "Accept Invitation" button.
Click on the "Accept Invitation" button to initiate the onboarding process.
Step 1: Creating Your User Account
Once you click the button, you will be directed to the "Create User" step. Here's what you need to do: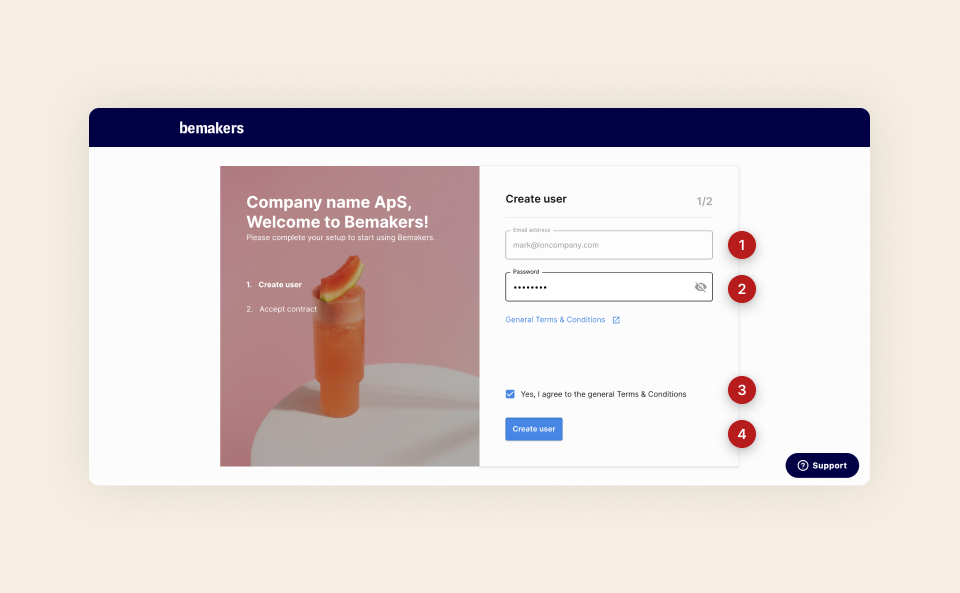 Verify your email address.
Set a password for your account. Remember, the password should be at least 8 characters long.
Accept the General Terms and Conditions.
Click on the Create User button.
Congratulations! Your Bemakers account has been created. In future to login to the platform use the password you provided.
Step 2: Accepting the Contracts
In the second step of the onboarding flow, you will come across the contracts that require your attention:
Terms of Cooperation with Makers (for all Makers)
Special Terms for Makers regarding Logistics (if applicable to your use of the Bemakers warehouse)
Here's what you need to do: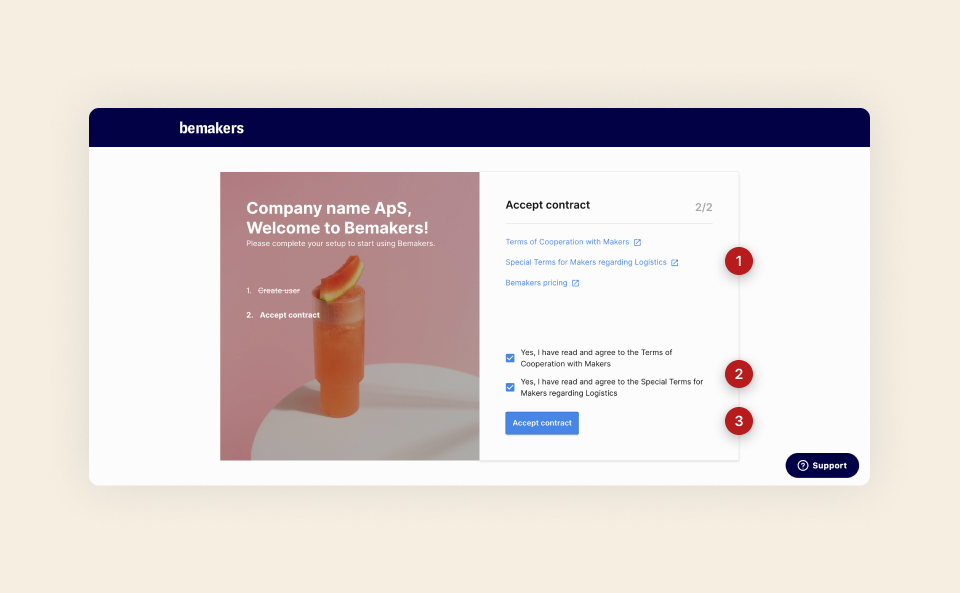 Carefully read through the contract(s).
Check the checkboxes provided to indicate your acceptance.
Click on the Accept Contract button.
Once you have accepted the contract or contracts, you are all set to start utilizing the Bemakers platform!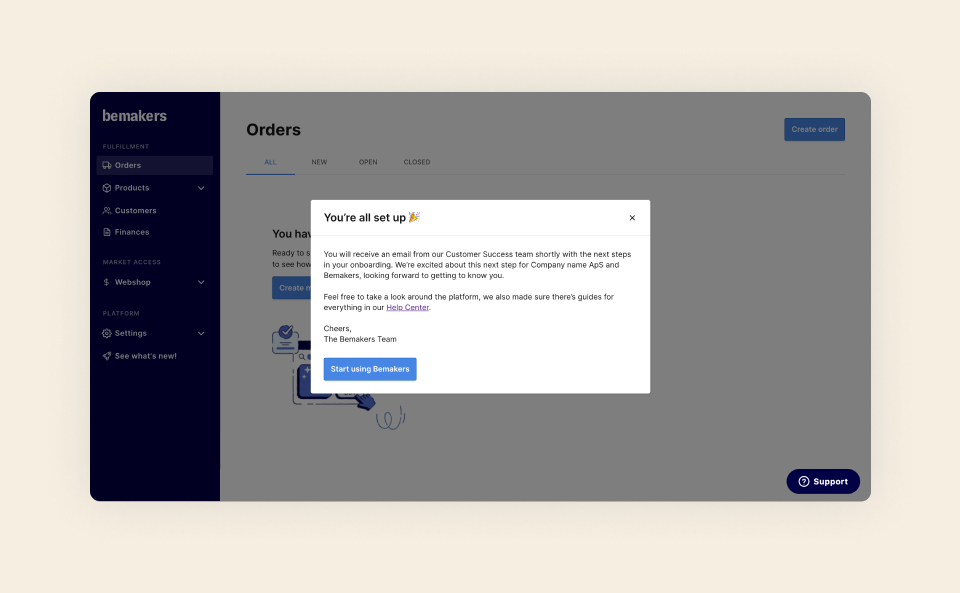 Important Note: Please remember that until you have accepted the contracts, you will not be able to access and utilize the platform. Therefore, it is crucial to complete this step to fully utilize the Bemakers services.
Tips for a Smooth Onboarding Experience:
Keep an eye on your email inbox for the "Welcome to Bemakers" email. If you don't find it, remember to check your spam or junk folder. If still can't find it reach out to Bemakers support we will re-send you an email.
Make sure to set a strong password for your account to ensure the security of your information.
Take your time to read and understand the contracts provided. If you have any questions or concerns, reach out to your contact in Sales.
If you encounter any technical issues or have further questions during the onboarding process, don't hesitate to contact Bemakers' Customer Success team. We are here to assist you every step of the way.
---