You can add as many images as you want to a product page.
Three to five images are optimal. In addition to showcasing your beautiful product, consider displaying it in various contexts, such as in a glass, served at a party, or on a shelf. There is a better chance of customers committing to the sale if they can envision how the product will be perceived on a bar shelf or in their home.
The first media item for each product is known as the featured or main media item. It is displayed on overview pages, the cart page, and the checkout page.
What resolution is best?
Upload images of the highest quality you have available. We will optimize them for different screen sizes to ensure that customers see the highest possible resolution on the fastest loading page.
What dimensions work best?
Square images make the best use of the page as they occupy more space. We will always show the entire image you upload. We have created a quick illustration below to explain how we will position the images you upload, whether they are landscape, portrait, or square in shape.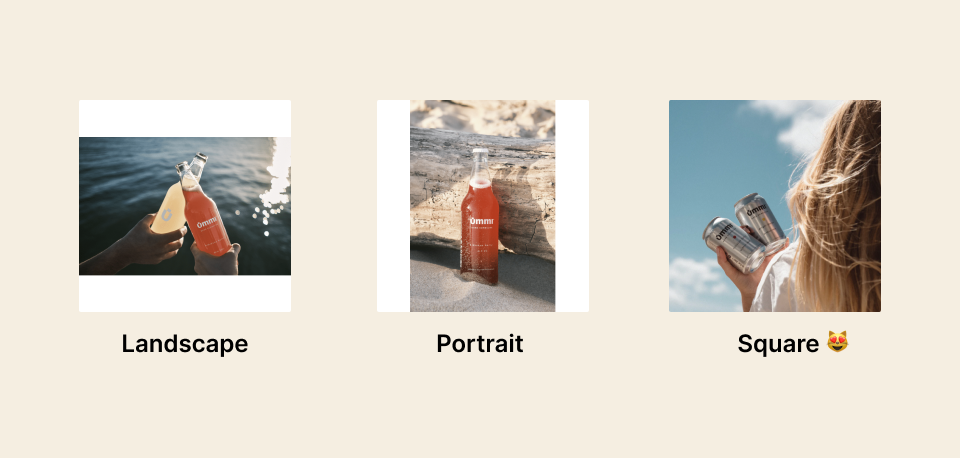 ---