Use this guide to find information on How to create a beverage on Bemakers platform.
The process is divided into 4 sections: Basic beverage information, Details about the packaging, setting prices in each market and adding the product picture.

Let's get started!
Create beverage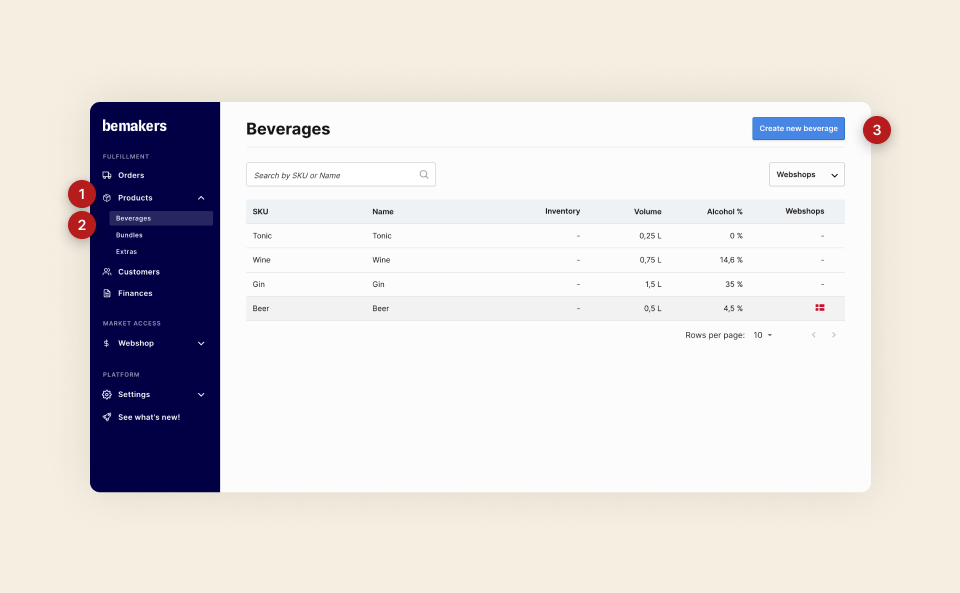 Go to the Product page
Click on Beverages
Click on Create new Beverage in the top right corner
Beverage basics
In this section, you give basic information about the beverages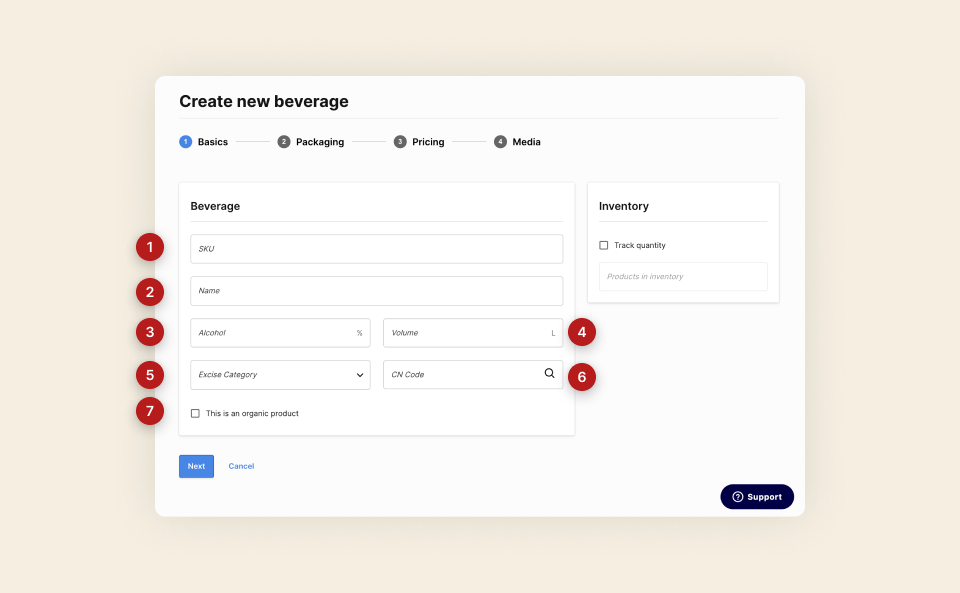 Add the SKU for your beverage (

what is an SKU?

).

Note: If you don't h

ave an SKU you can make up your own. Be aware that creating a new SKU can compromise/challenge the stock management tool you use.

Enter the name of your beverage. Keep in mind this is also the name that customers will see in on invoices and the webshop.
Indicate the percentage of alcohol in the beverage.
Indicate the

volume of the beverage.

Note: Remember that the volume is indicated in Liters, so if your product is below 1 Liter add a 0 in front e.g. If the volume of your wine is 750ml you should add 0,75L.

Select the correct Excise category for your beverage (Wine, Beer, Sparkling Wine, Spirits, and Intermediate products).

Note: Intermediate products are not taxed as beer, wine, or other fermented beverages and have an alcohol percentage between 1.2% and 22%. Intermediate products are often products where multiple beverages have been combined together. Example products are port, sherry, vermouth, Madeira, and kir.

Ad

d the CN Code for the beverage. (What is a CN Code?)

Note: You can find your CN Code here.

If you check the "This is an organic product" checkbox

,

the product will have the EU Ecological icon on your webshop.

The invoice to the customer will also state which products are ecological in accordance with regulations provided by the Ministry of Food, Agriculture and Fisheries of Denmark
Packaging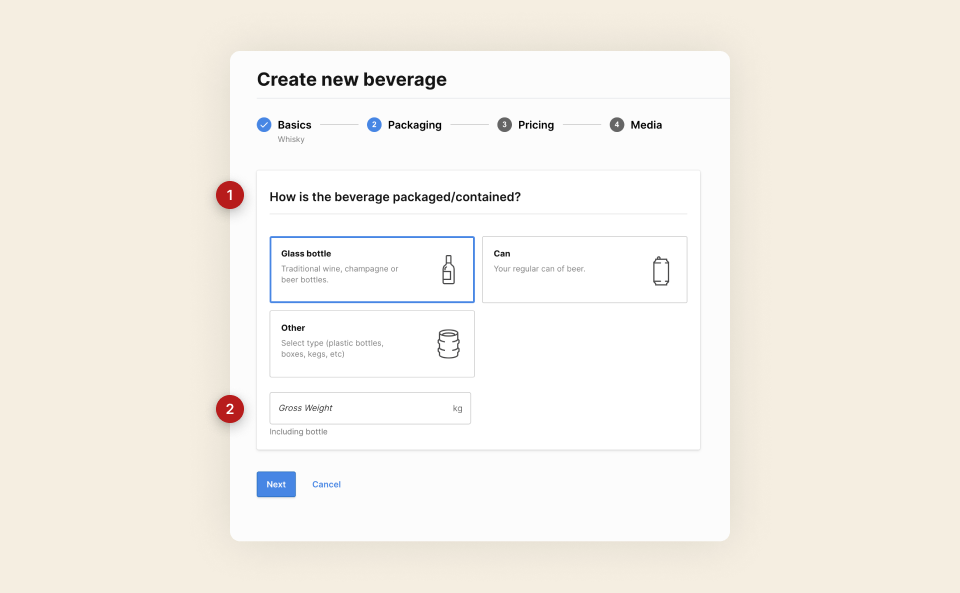 Select the type of package in which the beverage is contained.
Indicate the Gross weight of the beverage. Remember that the weight includes the packing.
Pricing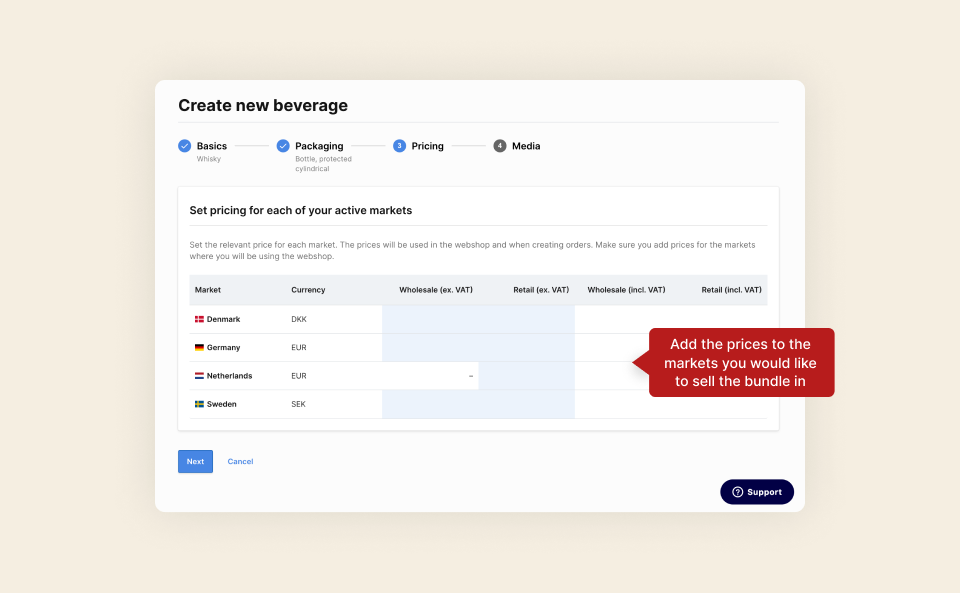 Enter the prices for wholesale (ex.vat) and retails (ex.VAT) for the countries you want to sell in. BeMakers will automatically calculate the price, including VAT, based on the country.

Note: It's your responsibility that the price for the product is correct. So please double-check before saving.
Media

This is the final step. Here is where you upload all the visuals of the beverage, the Images will be used to present your beverage in your webshops.
---