How to set products to Sold out
In this article will cover the steps you need to set a product as sold out in your storefront.
Let's get started!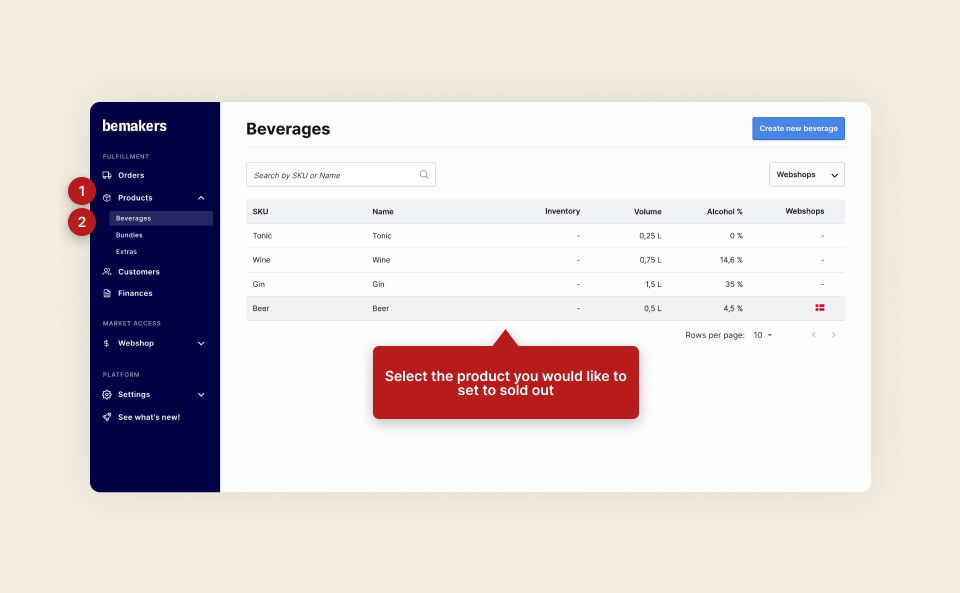 Go to Products
Select Beverages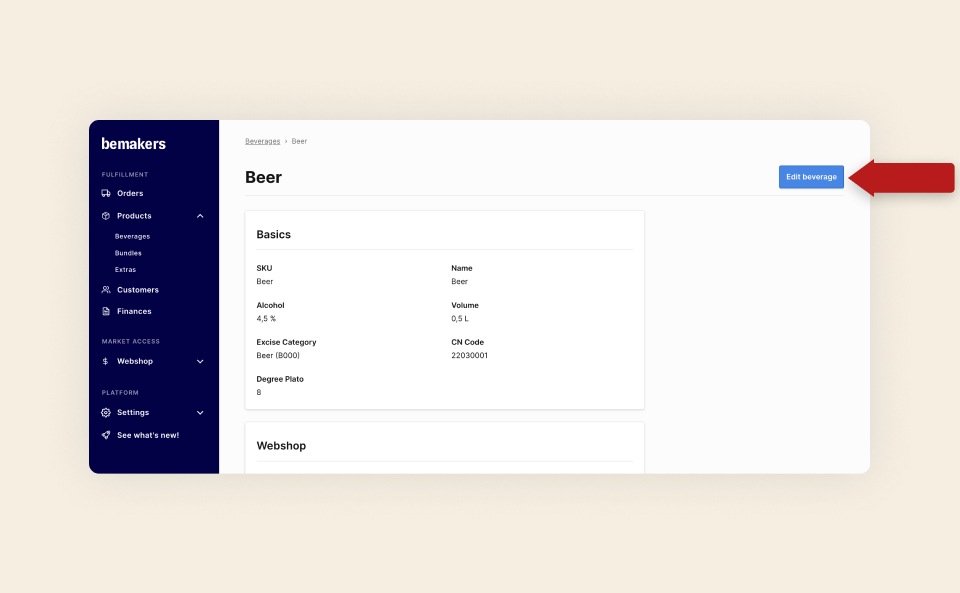 Once you find the product, you would like to set to sold out, select it and click on Edit beverage.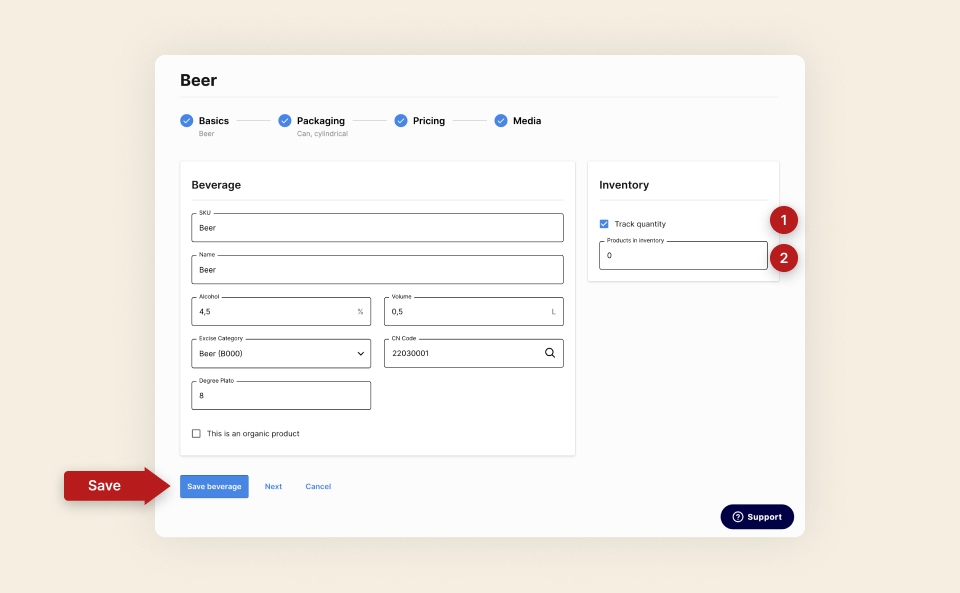 On the beverage page, you will see the inventory section.
Enable the track quantity.
Set the Product in inventory it to 0 (zero)
This is how the product will appear in your storefront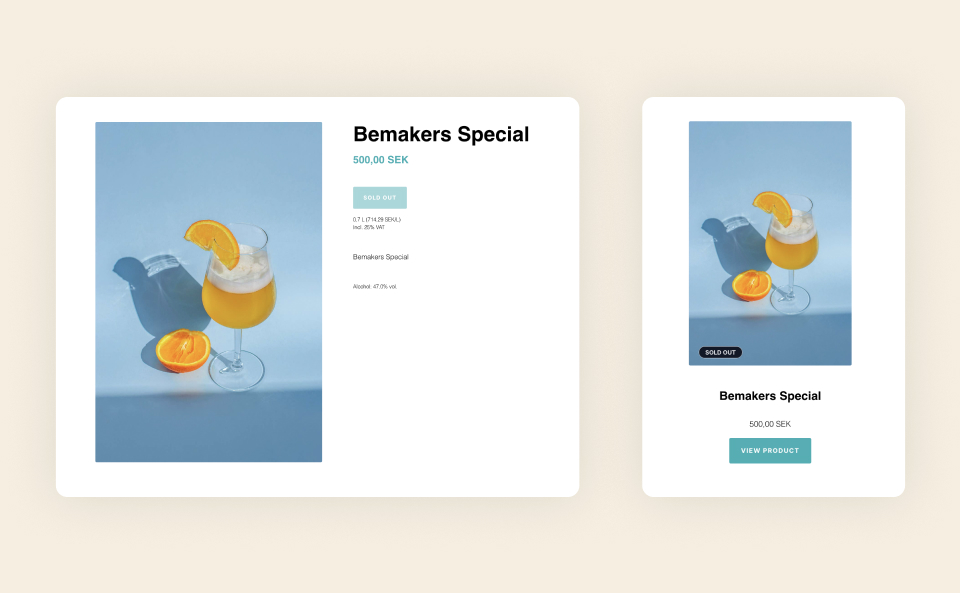 ---