Filter & Search among your Customers
In this article, we will cover the following:
How to filter customers by country and type
How to search customers by name
Let's get started!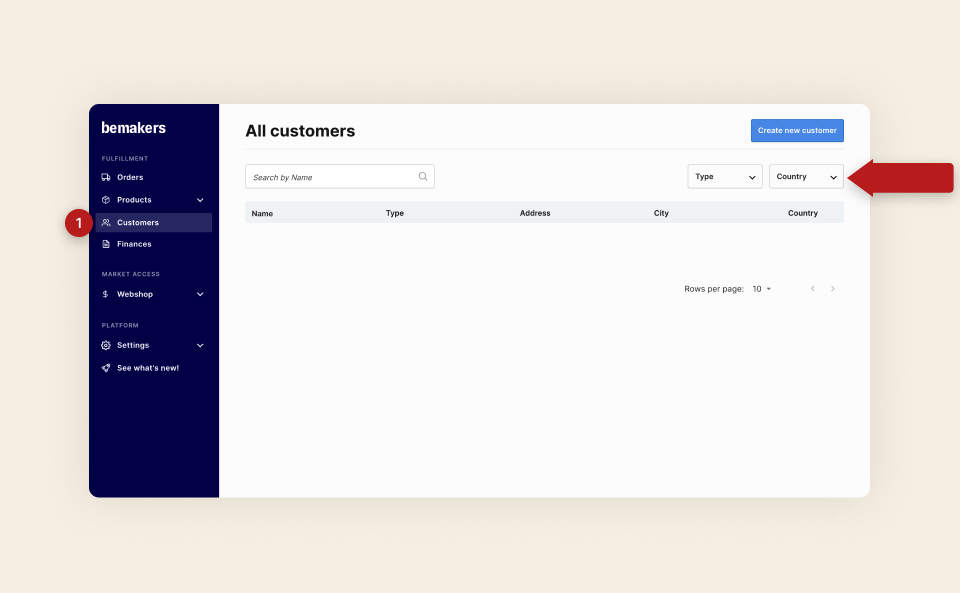 To access your customers, go to Customers (1) in the main menu.
Filters
The filters can be used individually or combined. Below is the definition of each filter: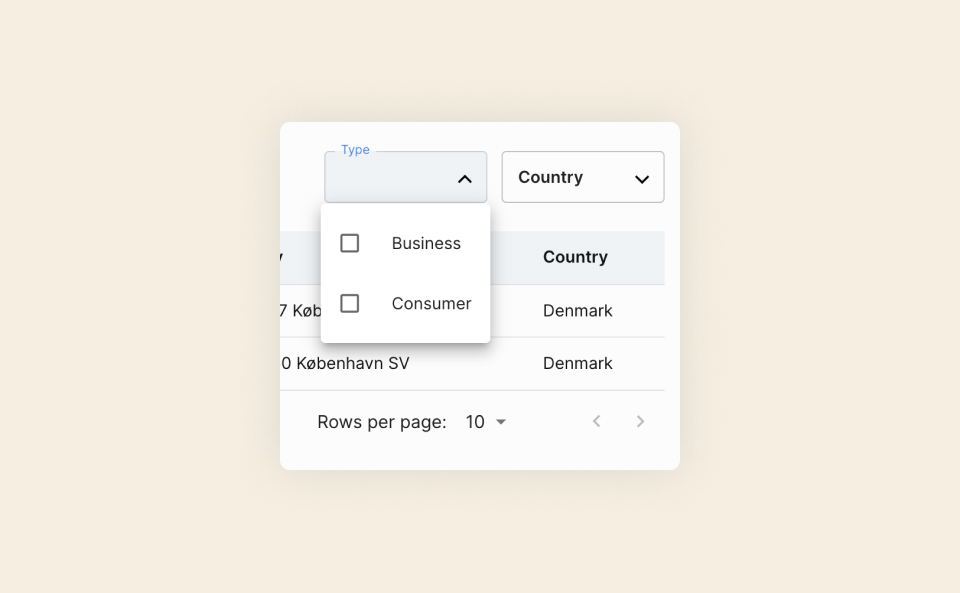 Here you can filter customers based on their 'type:
Consumer - see only end customers, who have placed orders on your webshop(s)
Business - see only business customers, whom you have created orders for
Both - see all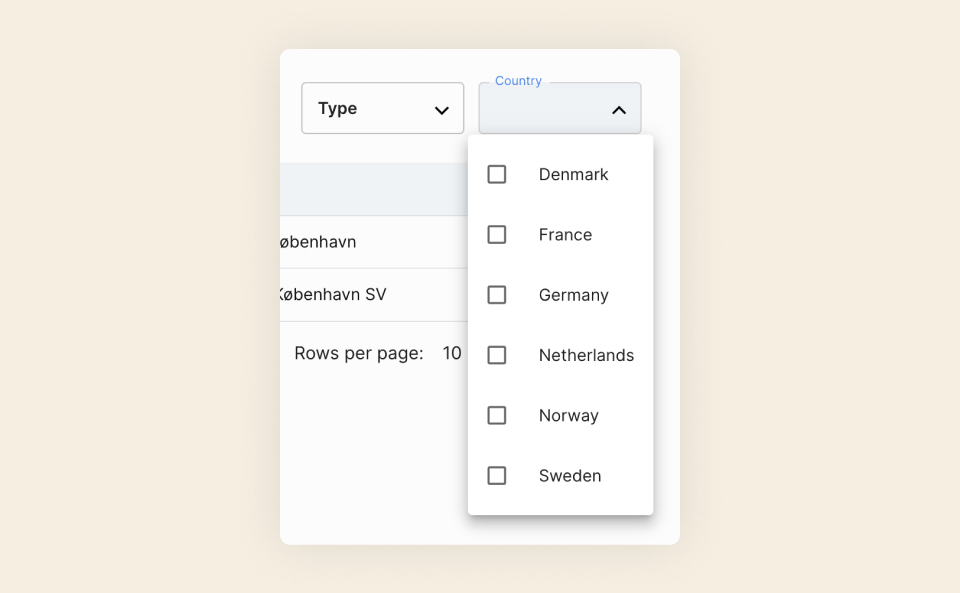 Here you can filter customers based on country. For customer type 'consumers', the country is based on the webshop they made the purchase from. For customer type 'business', country is based on what you have selected when creating them as a customer in the Bemakers platform. You can filter by all the markets where Bemakers is currently active.
If you need to clear out any filter selected, click on the cross (x) next to the individual filter. If you want to clear all filters click on the text Clear filters.
Search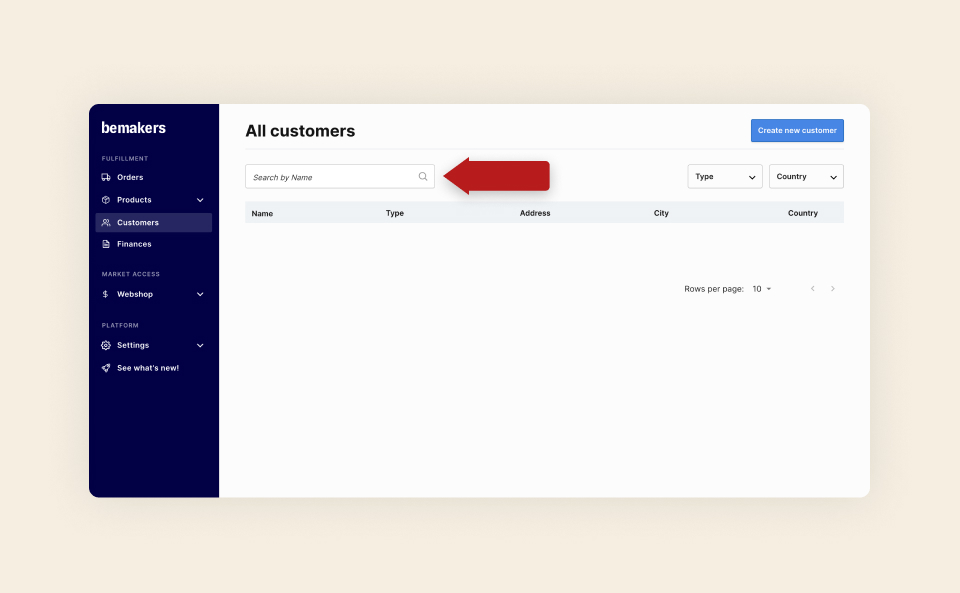 Use the search option when you need to quickly find a customer. For this just start entering the name of the customer into the search filed and press Enter on your keyboard.
---